Howard moved into his 1930s house two years ago and started work on extensive renovations. The project consisted of an extension, which made way for a bigger kitchen and additional downstairs bathroom, as well as an ambitious loft conversion to create an extra bedroom.
When the work was finally complete, the last thing to do was lay carpets. It was really important that new carpet complemented the décor he'd spent so long making just-so. And although he had an idea of the style he wanted, he needed advice and guidance.
A friend recommended the Hillarys in-home carpet service and he arranged an appointment for an advisor to visit his home.
We're really busy with work and family commitments, so to have someone come out to us with carpet samples and be able to look through them in the comfort of home, was a major benefit.
"The advisor took our measurements and then guided us through the process – helping us to narrow down what was a vast number of options and very quickly get the right type of carpet for us."
"The carpet fitters were really helpful. They moved our furniture for us, which saved a lot of time and made the whole process so much easier."
So would Howard recommend the Hillarys in-home carpet service?
I was really pleased with Hillarys. The service was fantastic and the end product was great.
"Carpets were the finishing touch to our newly renovated house and after all the work we'd completed we were really excited to see the difference they'd make. Just as we'd hoped, our house suddenly felt like a home and we couldn't be any happier."
Take a look at our carpets collection and discover something perfect for your home.
Howard's carpets completed his home
Howard moved into his 1930s home two years ago and since then has been carrying out renovations. When the work was complete, the final thing to do was lay carpets. Watch our short video and find out why Hillarys carpets made Howard's house feel like a home.
You might also be interested in…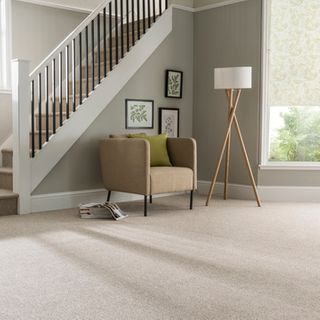 5 top tips for choosing the perfect flooring for your décor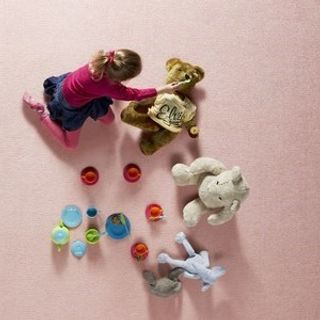 Whether plain, patterned or striped, coloured carpets are big news in contemporary interiors.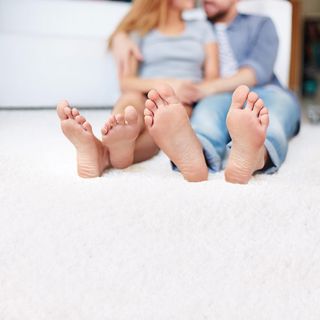 Find out which styles are best suited for your lifestyle.