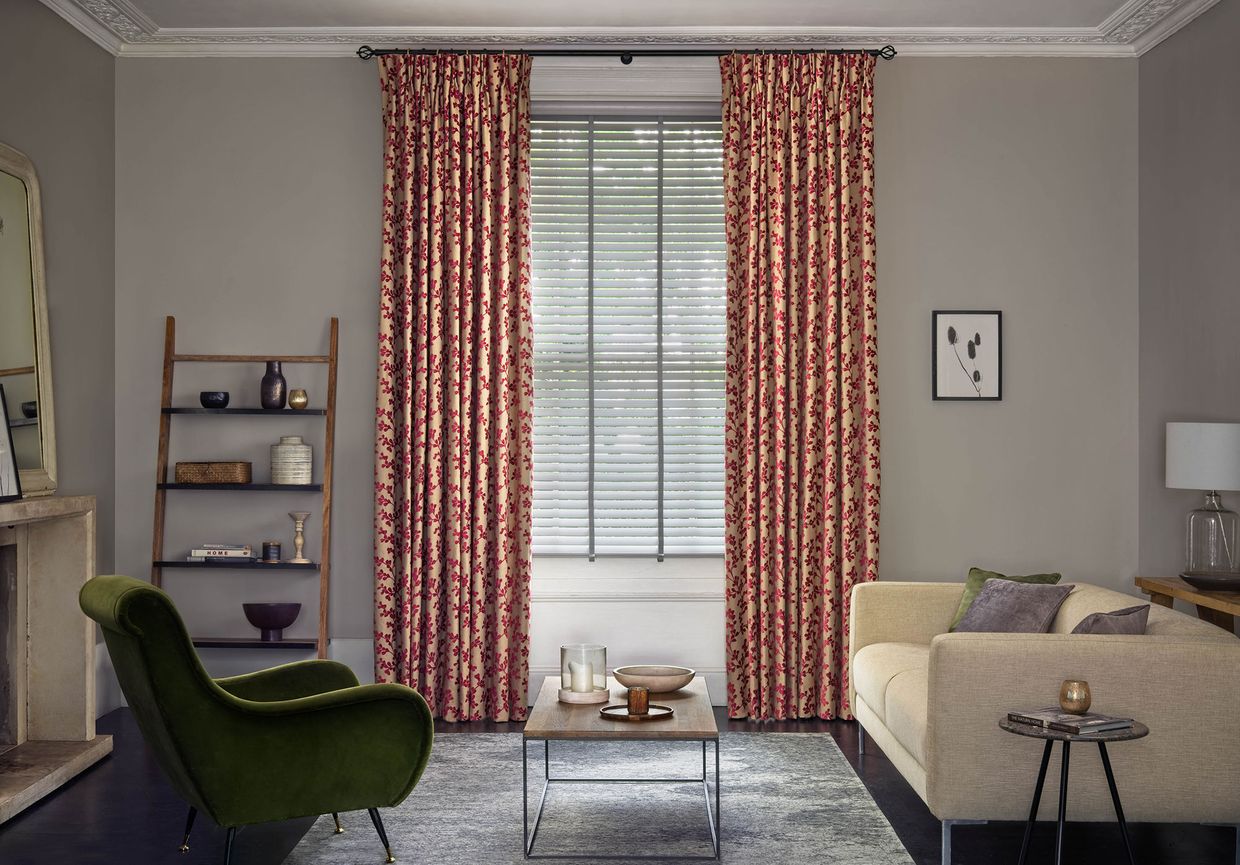 How to clean curtains
Discover the easiest way to take care of your gorgeous curtains.  Read our 'How to…'guide and follow these simple steps to keep your curtains looking as good as new.
Regularly clean the surrounding areas
Because curtains rest on the window sill or on the floor, the bottom edges of your curtains are the first to really show the dirt. By regularly dusting and hoovering your window sills and floor coverings, you'll help to keep your curtains and curtain linings free of dust and dirt.
Cleaning your curtains
Your curtains will benefit from regular cleaning too. Using the upholstery attachment on your vacuum cleaner, close your curtains fully and gently brush the attachment over the front of your curtains, moving from top to bottom and paying special attention to the edges. Repeat on the reverse of your curtains.
Removing stubborn stains
For dirty marks that you're unable to remove by vacuuming alone, try rubbing the affected area gently with a clean cloth soaked in warm water. Do not use detergents or stain removers as this may affect the colour of your fabric.
How often to clean your curtains
This will depend on different homes as some spaces may have pet hairs, smoke or different levels of moisture in the air. However your curtains will benefit from a regular cleaning every three to six months if possible. There are small measures you can take to avoid having to wash them too often.
Washing curtains  
As with all fabrics, you should only ever follow the manufacturer's instructions for washing your curtains. Never attempt to machine wash curtains that are specified as dry clean only. 
How to wash curtains without taking them down
The best way to wash curtains without removing them is to softly vacuum them with the correct attachment. You can also shake the curtains gently to remove a light amount of dust. If the fabric has a slight odour, using a fabric deodorant can help to mask unpleasant smells.  You can also steam some curtains but it is worth checking if the fabric can be steamed before doing this.
Keep rooms well ventilated
If your room suffers from condensation on the windows, this could result in the build-up of mould on your curtain linings. Mould is very difficult to remove effectively without discolouring your curtain fabric, so take preventative measures to keep mould at bay. Keep your room warm and well ventilated at all times. Simple measures such as opening a window can help reduce the spread of mould. For rooms that are particularly prone to damp, invest in a de-humidifier and replace single glazed windows with double glazing to reduce draughts and retain heat. 
You might also be interested in...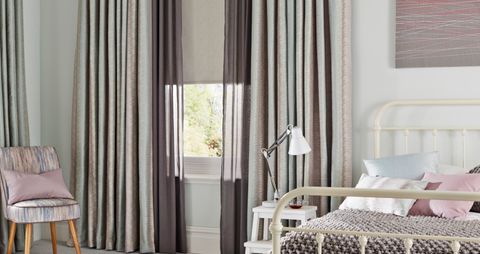 Top tips and clever tricks for dressing your wide windows and doors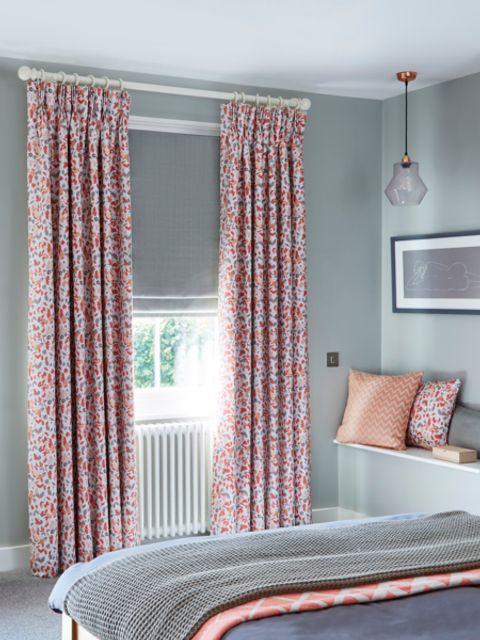 Read our top tips for choosing curtains and blind fabrics that work beautifully together.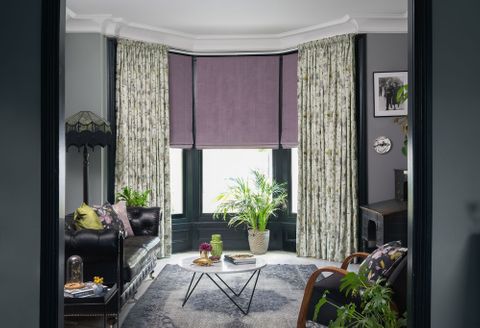 Read our top tips to choosing the right curtains for your bay window.