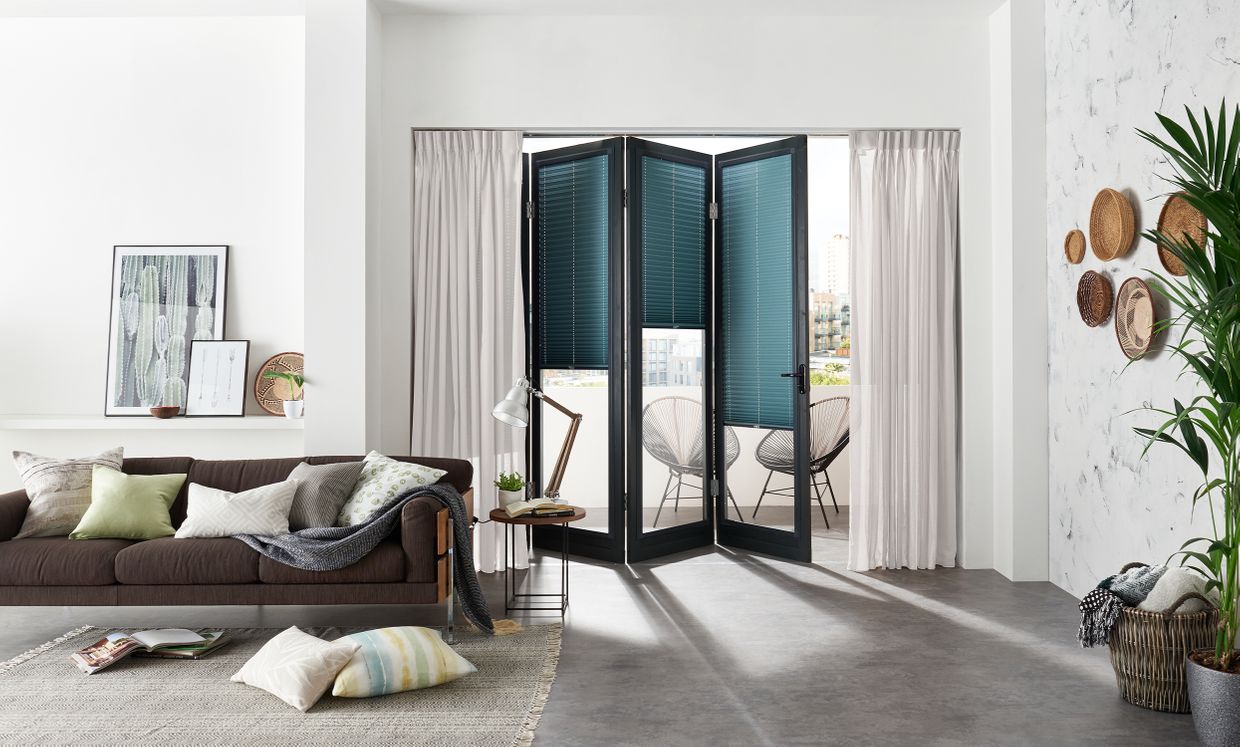 A Savanna Summer
Savanna is an eclectic fusion of styles, combining earthy colours, tribal patterns and rustic textures with lush succulents and tropical grasses. Here, we show you how to create a contemporary, laid-back look using key elements from this global melting pot of design influences.
Make it monochrome  
This trend takes its inspiration from primitive tribal cultures where pattern and texture are the key elements to design. Abstract mark-making, broken stripes and dashes are scratched, etched or painted onto textured surfaces to create interesting effects. In this contemporary living room we've used a Dash Monochrome Roller blind from our House Beautiful collection.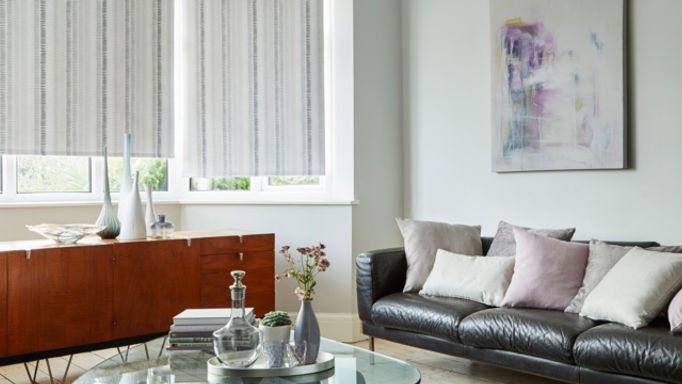 Browse House Beautiful Roller blinds
Include natural elements
Painterly watercolours in zesty lime and verdant green shades are reminiscent of an early evening heat haze across the savanna. Make an impression with these beautiful Cascade Citrine curtains from our House Beautiful Origins collection. Combine with desert sand shades and low seating for a nomadic flavour. Desert flowers and grassland shrubbery finish this stylish look.
Choose hand-crafted accessories
These expansive bi-fold doors are a stunning focal point in this stylish living room. We've softened the strong architectural features with textured Pleated blinds in Lanbury Teal, and fitted them into an anthracite Perfect Fit frame for a sleek finish that perfectly matches the colour of the contemporary door frames. Hand-crafted wicker bowls, raffia baskets and a textured sea grass rug adorn the walls and floor, bringing the whole tribal look together.
Mix cultural references
This contemporary bedroom has a distinctly global feel, combining South American mosaic tiles with tactile ceramic vases inspired by African beadwork. The desert grasses, neutral palette and cool white linen add a sub-saharan feel. We've dressed the wide window in Iowa Linen Vertical blinds which are perfect for protecting privacy while allowing light to gently filter into your room.
Embrace ancient cultures
Primitive cultures continue to inform our lives and this trend is all about embracing ancient wisdom and incorporating it into a modern design ethos. Choose fade- out fabrics and distressed textures for a contemporary twist on an antique look. We've teamed our cream curtains with Rodez Linen Roman blinds in this classical living room. Antiqued tin tiles in a soft plaster shade are reminiscent of the crumbling walls of an ancient royal palace. 
You might also be interested in...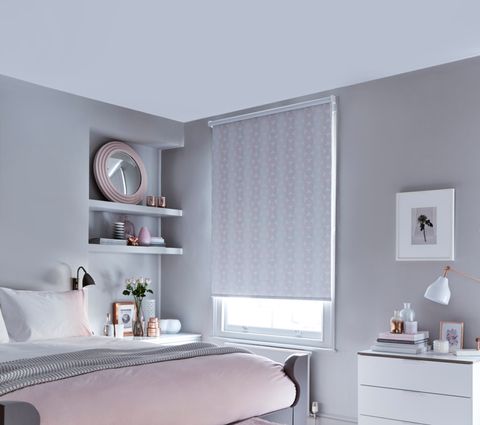 In this article we introduce you to the soft geometric fabrics in the House Beautiful Roller blind range.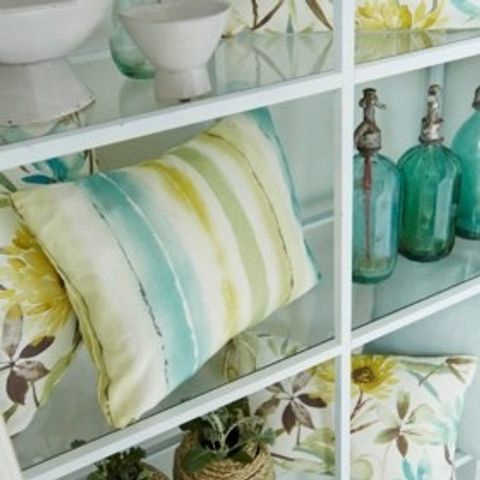 This capsule collection of Roman blinds and curtains is designed to help you create harmonious interiors that lift the senses.