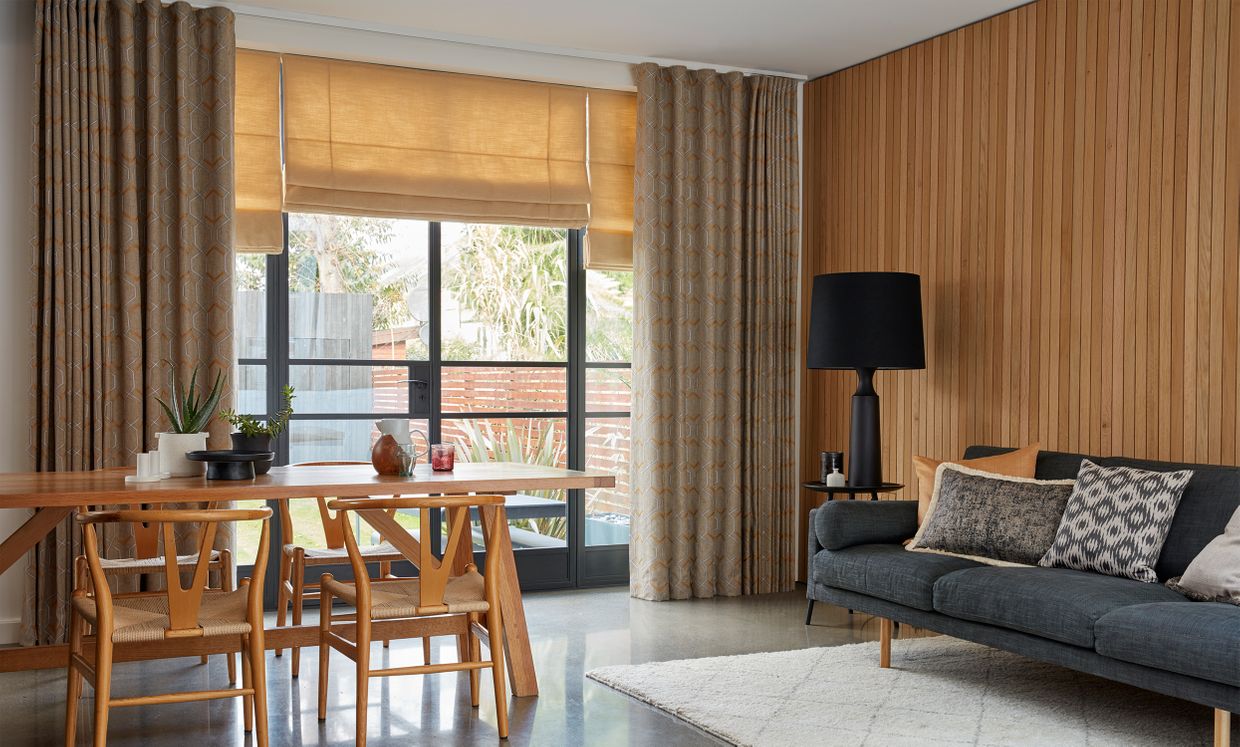 Curtain poles and curtain tracks
Curtain poles and curtain tracks basically do the same job – it's how they do it that's important. In this article, find out when to go for poles over tracks, as well as a few more choice suggestions.
Which should I choose, poles or tracks?
Why would I choose curtain tracks?
Curtain tracks are the go-to choice for when you really want the fabric to be the focus. The curtain tracks are made of plastic or metal and the fabric hangs from them in hooks. The tracks fix close to the wall and curtains glide smoothly along the plastic runner. When closed, curtain tracks are hidden by the curtain header, resulting in a more minimalist finish. This makes tracks ideal for a more minimalist look.
Why would I choose curtain poles?
Curtain poles create more of an impact, with the pole adding additional visual punch to the fabric. You can find poles in either metal or wood and in a wide variety of finishes, so they create a more eye-catching effect than tracks. It's an easy way to add a touch of individuality to your windows - especially when combined with attractive finials. Finials are a decorative ornament at the end of a curtain pole that help to further decorate and accentuate your look..
Can I choose poles or tracks for all curtain types?
The curtain header you choose dictates whether you can have poles or tracks.
You can have pencil pleat, pinch pleat and eyelet curtains with a pole. However, you can't have eyelet curtains with a track.
Wave curtains are fitted to a specially designed, discreet track. They fall into neat folds so are a great option if you don't have a lot of space near your window.
How to measure a curtain pole or track
Whether you go for tracks or poles, it is worth spending time deciding what would fit your window the best. A Hillarys advisor can discuss the best options for your interior including taking exact measurements so you get the perfect fit. 
How much should a curtain pole overhang?
The curtain pole or track length will depend on the size of the wall space or window. An advisor will be able to measure for you to get the perfect length. We would suggest a bit of over hang to allow the curtains space to be opened.
What if I have a bay window?
Don't worry you can choose both curtain poles and tracks for a bay window. Obviously, measuring and fitting for a bay window is tricky – and that's just one of the reasons why choosing Hillarys is essential for getting the best results.
Request an appointment and an advisor from our specialist team will come to your home to take care of the measuring and will then return to fit your made to measure curtains complete a flawless finish.
You can find out more about our in-home service here and choosing curtains with Hillarys here.
You might also be interested in...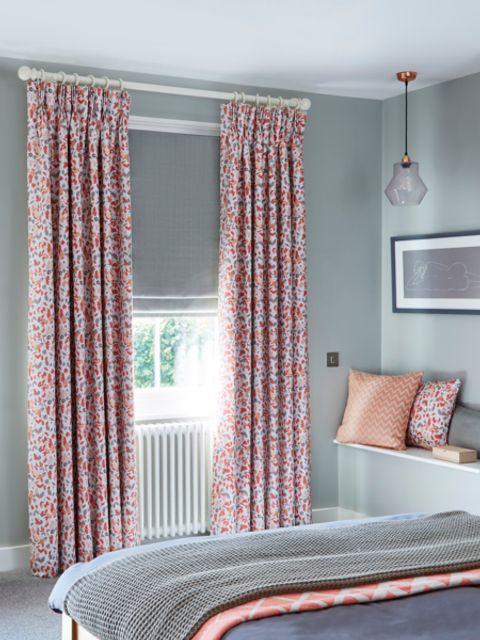 Read our top tips for choosing curtains and blind fabrics that work beautifully together.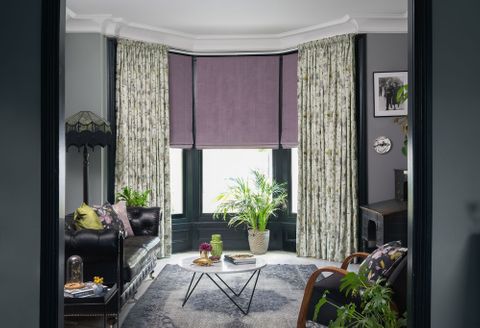 Read our top tips to choosing the right curtains for your bay window.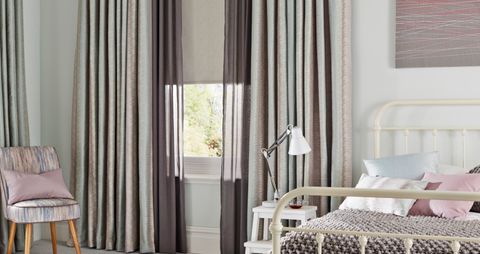 Top tips and clever tricks for dressing your wide windows and doors