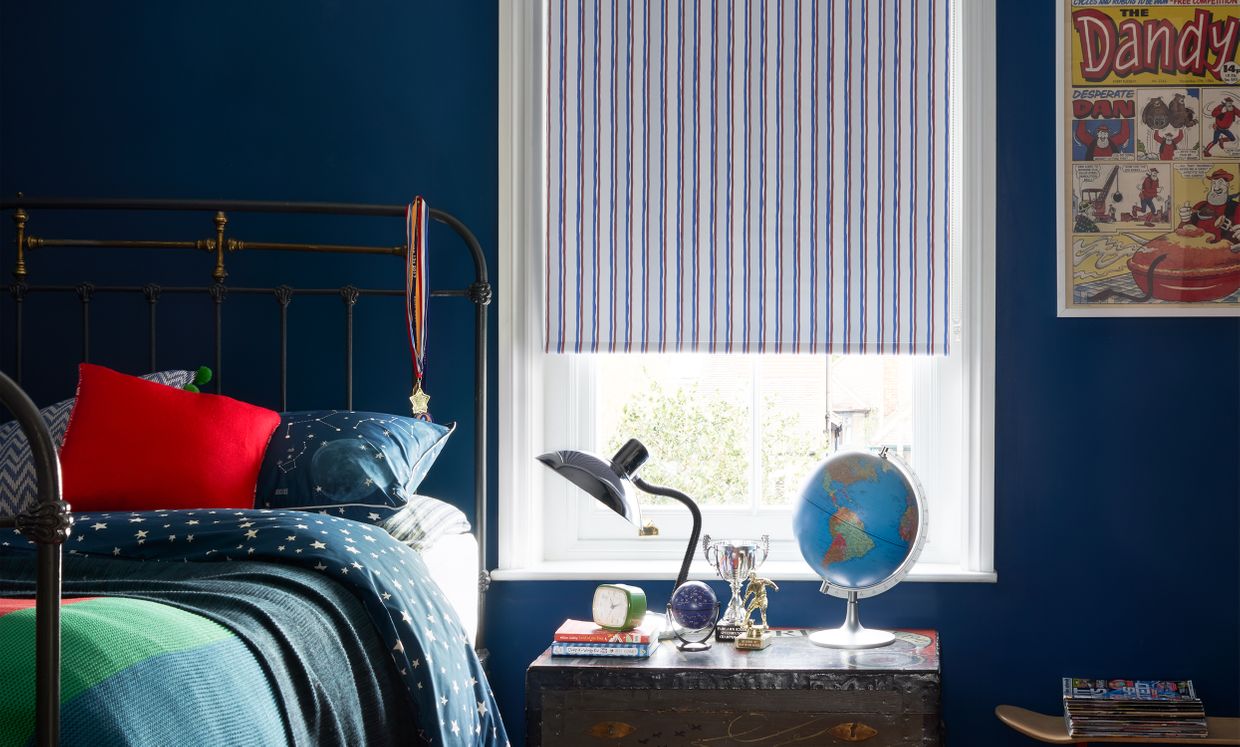 All at sea
If you want to create a coastal look in your home but feel all at sea when it comes to choosing a design, then we're here to help you find your sea legs. Read our top tips on bringing a contemporary coastal feel to your interior, and discover simple tricks to make coastal design a breeze.
Seaside Villa
In this picture postcard living room we've picked up the distinctive colours of the coast and translated them into a light and bright scheme. Vanilla walls and sandy sofas combine with sea blue and rock pool grey accessories for a refreshing feel. Throw open the gorgeous Element Grey shutters from our exclusive House Beautiful collection, and you can almost smell the sea air.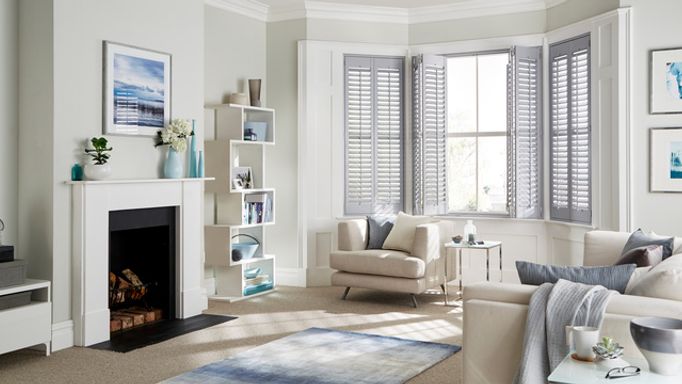 Browse House Beautiful shutters
New England getaway
New England is synonymous with whitewashed wood and homespun charm. Dial down the lobster traps and nautical décor and you can create a stunning space that looks right at home even in the heart of the city. In this all-white bedroom, nautical references are limited to the chic striped pillowcases and cushions. The tailored stripe is echoed on the Pure White Wooden blinds which we've finished with dove grey contrasting tape.
Beachfront Bolthole
If you're limited for space, a pop of bright colour can really brighten up a snug spot. In this charming beachfront apartment, a simple Roller blind in stick-of-rock shades contrasts with deckchair stripe cushion covers to create a lively and playful feel. A seashell dream catcher lends a hand-crafted feel to this simple and comfortable space.
Fisherman's cottage
You don't have to brave the elements to enjoy the cosy styling of a fisherman's cottage. But there are a few tricks to help you crack the coastal cottage feel. First, cottages are traditionally small spaces, so use a light, neutral palette to create the illusion of space. Choose small scale furniture that makes the space feel roomy, and create a cosy feel by layering light-diffusing window dressings at the windows. Here we've teamed a gorgeous Rosita Charcoal Grey Blinds with shimmering faux-silk Erika Charcoal grey curtains.
Miami condo
Style conscious city dwellers love to escape to luxury coastal condos and you can easily bring a high-end coastal look to your home with blue blinds. In this uber cool bedroom, we've dressed the expansive windows with sleek Vertical blinds to offer flexible light control and privacy from prying eyes. We've picked out accessories in futuristic organic shapes to echo the other-worldly feel of the ocean deep. The simple white and cyan colour palette reflects the foamy spray of the sea.
Luxury Yacht
Just because you can't afford to sail away on your own luxury yacht, doesn't mean you can't live the dream at home. Create your own oasis of calm with sheer white Voile curtains that softly billow in the breeze and gently filter the harsh sunlight, providing essential privacy throughout the day. In this stunning dining room, the high gloss surfaces and absence of colour create a cool, ethereal feel.
You might also be interested in...