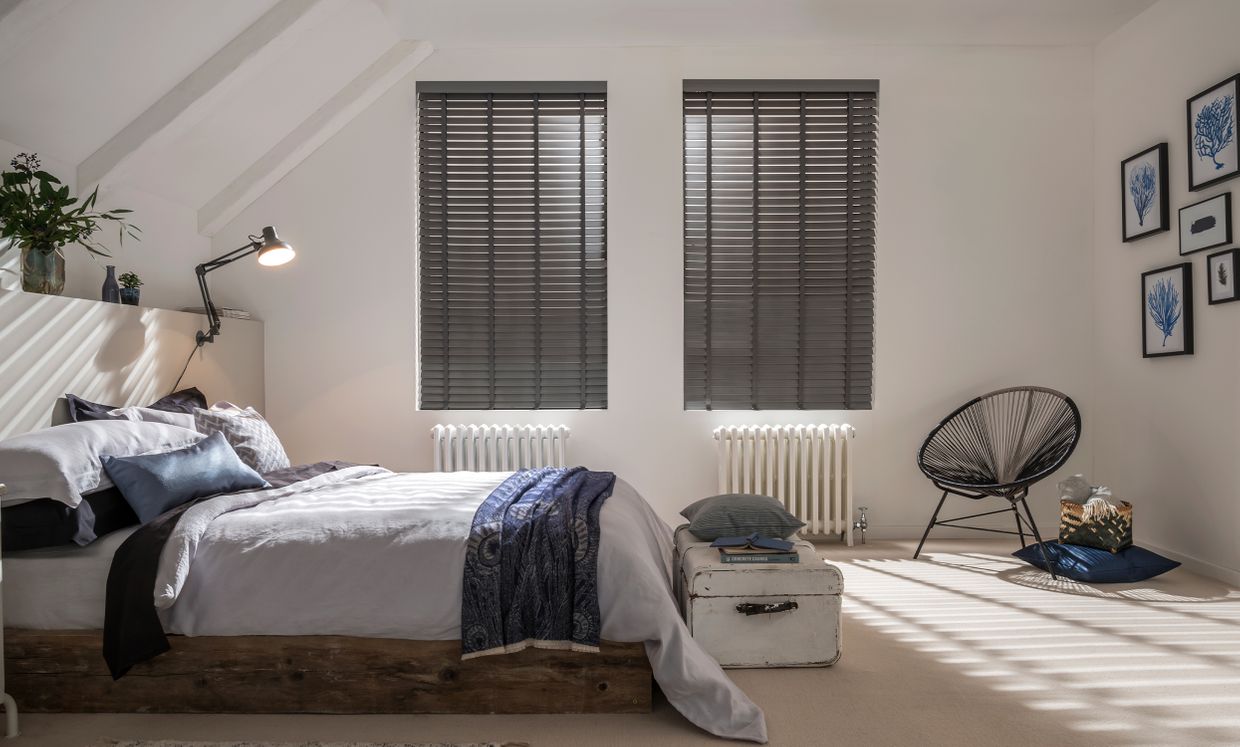 Gorgeous grey faux wood blinds
Grey is the hottest neutral around, but with so many shades to choose from, how do you decide on just the right one? Luckily our new collection of Faux Wood blinds has all bases covered with an exciting selection of gorgeous grey shades - from subtle flecks to light-diffusing silvers, blue-greys and mattes.
In this article we focus on the different grey shades in our new collection and give you our suggestions for creating beautiful interiors with stunning grey Faux Wood blinds.
Pebbly greys
Natural Stone is the subtlest grey in the collection, combining misty grey flecks over a creamy base. The result is a warm shade that reflects the light to create different moods throughout the day. In this stylish bathroom, the blue-grey marble tiles echo the colour blending and textured grain of the blinds, while the bath and hand basin bring out the lighter undertones. An industrial style copper lampshade creates tension and adds warmth to the cool scheme.
Seashore shades
Shell is a warm shade which blends taupe undertones with a fossil grey grain for a mid-tone finish. To demonstrate the difference in tone, we've used the Shell Faux Wood blind in the same bathroom as above.  You can see how the warmer shade gives the room a more cosy and intimate feel. Add fluffy latte towels, rattan laundry baskets and wicker plant holders to bring a natural ambience to your space.
Silvery moon
If you're looking for a true-grey shade, then Lunaire is the perfect choice. Featuring a dark grey grain over a light grey base, Lunaire has soft blue undertones which can be dialled up or down, depending on your design preferences. In this moody bedroom we've used dark navy and black accents to add a sense of drama to the neutral palette, while luxurious faux-silk cushions and warm woollen throws help to keep things cosy.  
Potting shed
Beachwood is a mid to dark tawny shade which feels inherently warm. The slats have a character feel and work well in retro schemes and period properties where you want to create an aged effect. Beachwood has a slightly yellow undertone, so also looks great with warmer, off-white shades. In this stylish conservatory, the blinds create a rustic feel which helps to bring together the elegant soft furnishings and the outdoor elements within the room.
Stormy skies
Smoke is a mid-grey shade with cool undertones for a striking finish. Combine with clean blue, white or green tones to give your décor a blast of freshness, or try darker shades of charcoal, olive and navy for a sultry, cocooning feel.  In this stylish kitchen, the industrial style bar stools and dark wood accessories contrast sharply with the traditional shaker style kitchen units and fresh green walls. The cool tone of the kitchen blinds helps to bridge the gap between the contrasting styles to create a coherent scheme.
You might also be interested in...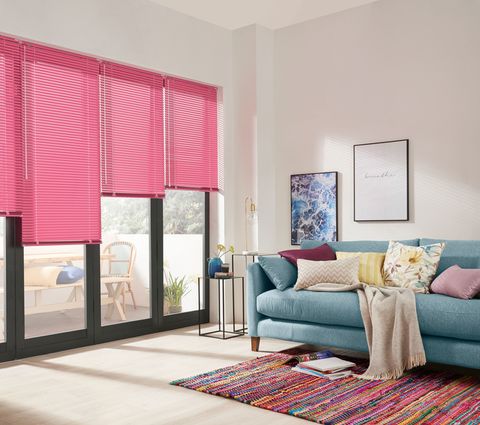 Bring a high summer vibe into your home with beautiful blinds and shutters in vibrant summer shades.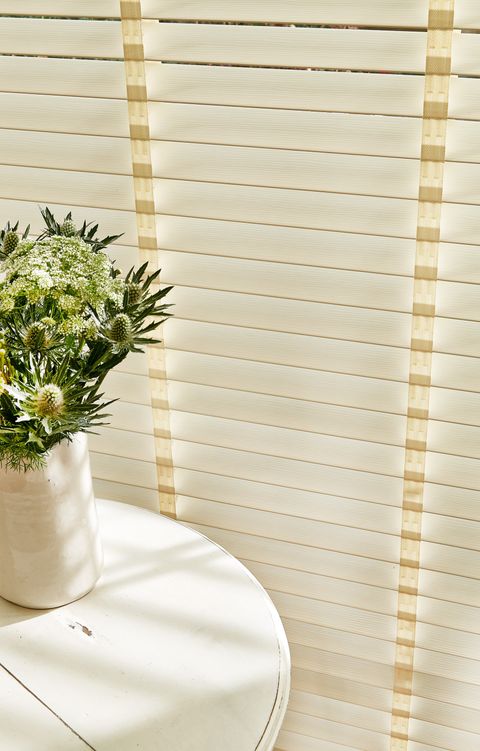 Find out how to keep your blinds looking great with regular cleaning and maintenance.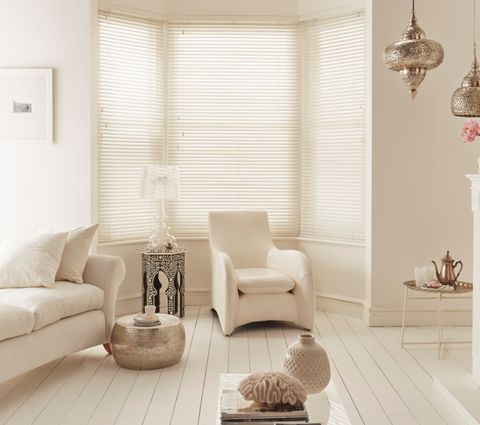 Browse our latest Wooden blinds collection and create chic spaces using the natural warmth of wood.