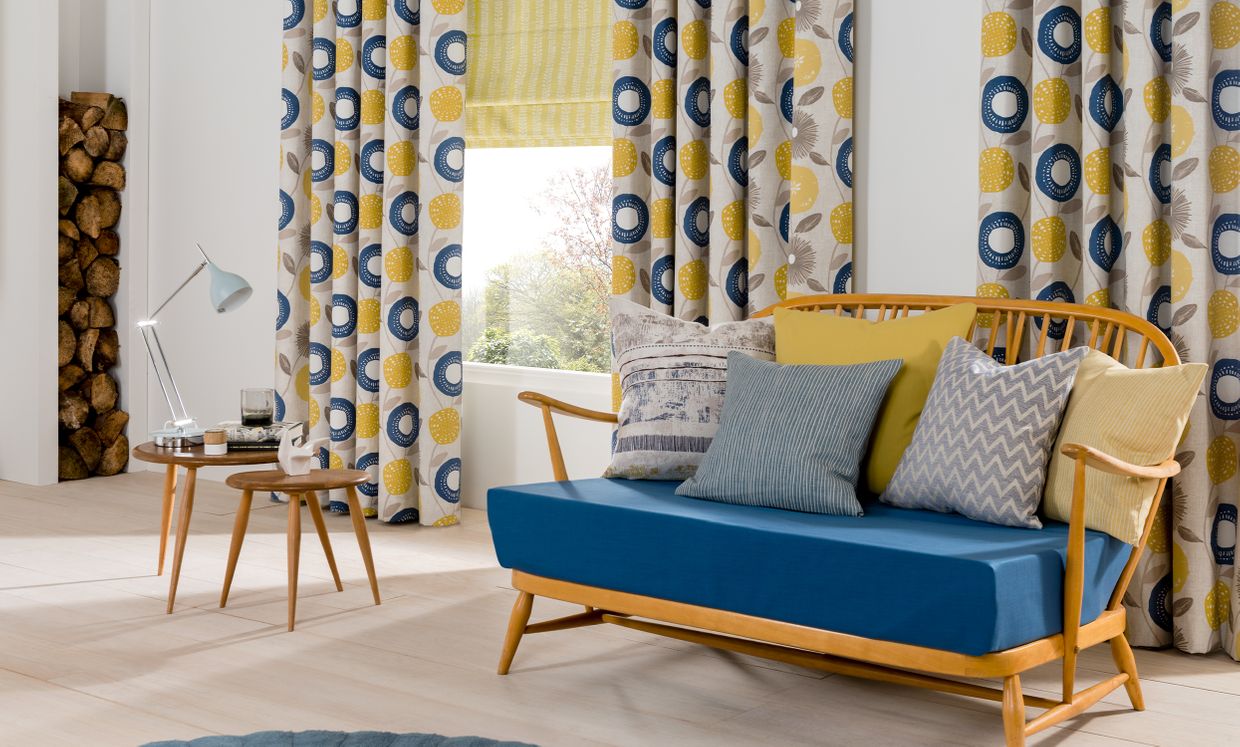 Choosing Roller blinds for conservatories
Choosing blinds for a conservatory or glass extension can be a daunting task. With so much glass to cover, it's important to get the look exactly right.
Roller blinds are a practical and versatile option for conservatory windows, and with so many gorgeous colours and designs to choose from, you can create a stylish look that's really easy to live with. In this guide we offer expert advice on choosing the best Roller blinds for your conservatory.
Controlling light levels
Most people choose a conservatory or glass extension because they love the feeling of light and space that these gorgeous features offer. And if you don't want your window dressings to dominate the vista, Roller blinds are a great option.  Roller blinds give you a sleek and streamlined look at the window. When not in use, they fold neatly away, giving you the flexibility to control light levels when you need to and enjoy an uninterrupted view whenever you want.
Combining windows and doors
Lots of conservatories and glass extensions are made with a combination of windows and doors which adds an extra level of complexity when choosing window dressings. There are two options for you to consider in this situation. First, you can simply fit individual Roller blinds to every window and door. Choose a plain fabric or an abstract pattern to avoid any pattern matching problems on windows at different heights and widths.  In this stunning kitchen diner, we've chosen beautiful Painterly Duck Egg Roller blinds.
The second option is our Perfect Fit blinds. These innovative blinds clip into place on your uPVC window frames and the Roller blinds sit snugly within the PerfectFit frame. There is no need for drilling and the Roller blind is held securely within your window frame, allowing you to easily open and close your windows and doors without disturbing the blind. Perfect Fit blinds are available in white, brown and anthracite colourways, so can be also fitted to a combination of uPVC colours, as in the picture above.
Combining windows and roofs
Another distinctive feature of conservatories and glass extensions is the combination of side and roof windows, or roof lights. Luckily, we have the perfect solution for you here too. Our conservatory roof blinds are made-to-measure for even the most complex of roof shapes and our Pleated blind fabrics are designed to complement all our collections, giving you lots of design options for a truly creative finish. In this gorgeous garden room, we've teamed Rosie Posie Ivory Roller blinds with Alayna Ivory roof blinds for a pretty and pristine look.
 Browse conservatory roof blinds
Multiple and hard-to-reach windows
Take the hassle out of operating your conservatory blinds with our motorised controls that allow you to operate multiple Roller blinds at the touch of a button. With a single, easy to use remote control you can open, adjust and close your blinds all from the comfort of your armchair.
Care and maintenance
Roller blinds are available in a range of performance fabrics which makes them particularly well suited to glass extensions incorporating a kitchen diner or family living area. With moisture-resistant, fire-retardant and wipe clean PVC fabrics to choose from, you can be confident that your beautiful Roller blinds will stand up to the rigours of everyday life.
Browse our exclusive House Beautiful Roller blind collection
You might also be interested in...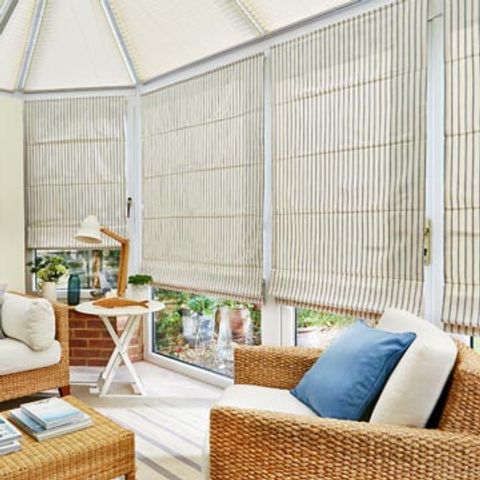 When the weather turns colder, does your conservatory give you the chills?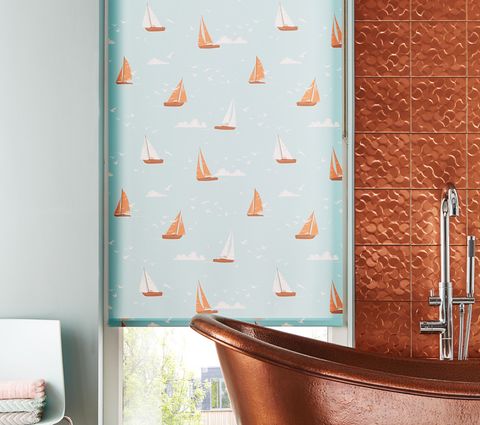 Read our top tips and find out to use blinds, curtains and shutters to design the perfect coastal interior.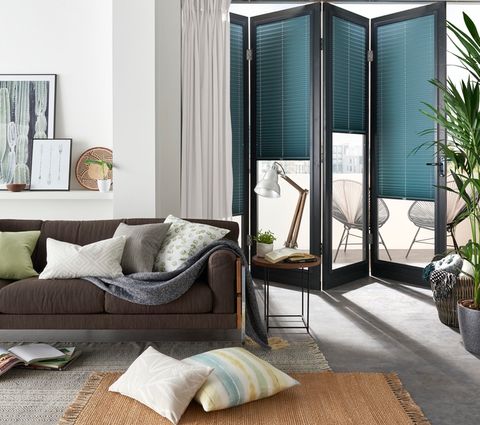 Browse our inspirational ideas for achieving this eclectic look with gorgeous blinds and curtains from our range.