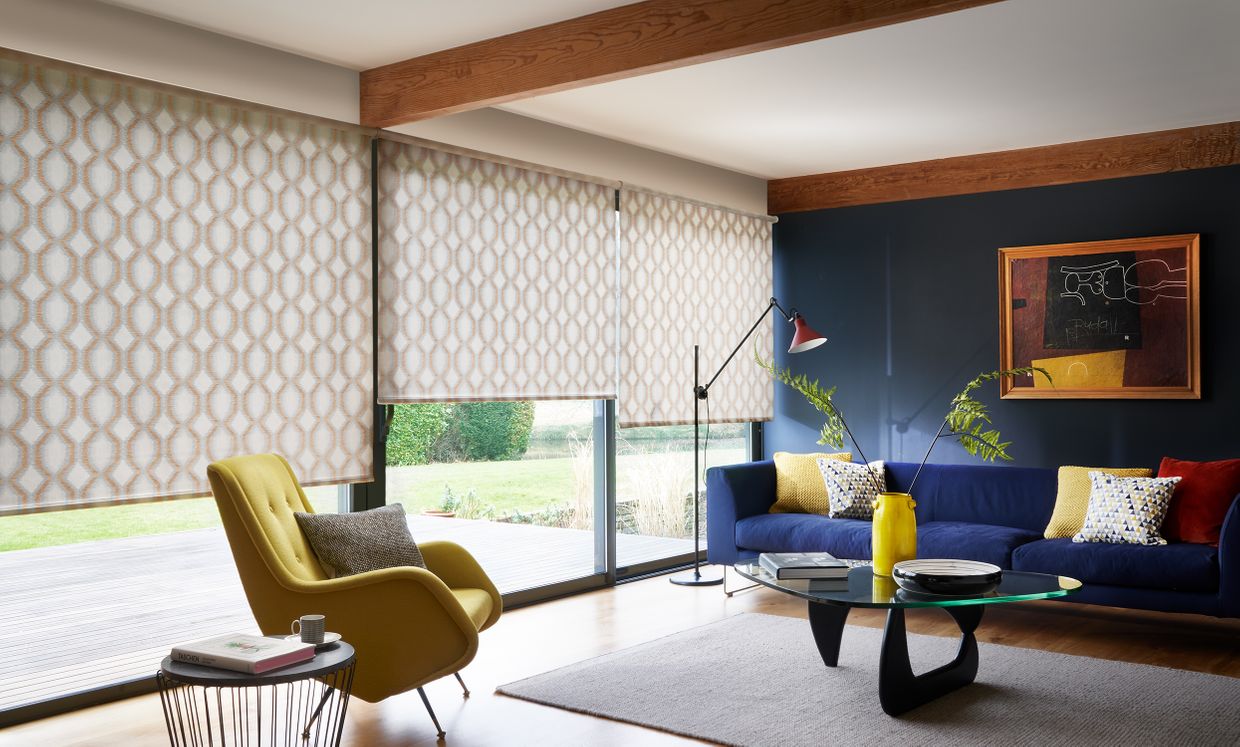 Top tips for dressing your living room windows with Roller blinds
Roller blinds can quickly and simply transform the look of your living room, adding a stylish finishing touch any interior scheme.
In this simple guide, we give you advice on choosing Roller blinds to suit different window  styles and share our  top tips to help you get the look and finish that's right for you.   
Where to start
Your Roller blind can be the starting point for your entire living room design. If you've seen a fabric you love, create a mood board to explore colours and textures that will work well with your chosen design. Or put together a Pinterest board and experiment with different looks until you find the right combination.  In this contemporary living room we've picked out a tonal palette of creams and greys to complement the geometric print on our House Beautiful Optical Grey Roller blind. Blush pink accessories add softness and warmth.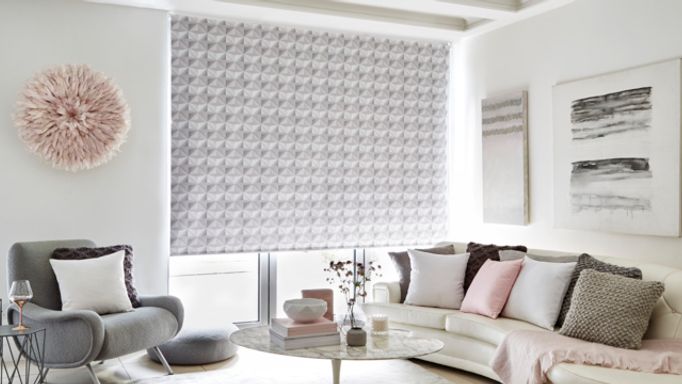 Browse House Beautiful Roller blinds
Where to finish
As well as thinking about how the design of your Roller blind will fit in with your décor, you should also consider the finished look you want to achieve. Here, instead of using just one Roller blind, we've fitted individual Periscope Blush blinds to each of these patio doors. This adds an extra design dimension and gives you practical flexibility, allowing you to position blinds at different heights to control the changing light levels throughout the day.
Different window styles
Roller blinds are a versatile option for almost any type of window. They're available in wide widths for very large windows, and also look neat and streamlined when fitted in bay windows or patio doors.  In this retro-styled living room, we've fitted Dash Monochrome Roller blinds from our House Beautiful collection onto each pane of the feature bay window. The broken stripe effect looks tailored and sleek but also fits perfectly with the relaxed feel and retro design elements within the room.
Temperature control
Because we spend so  much time in our living rooms, it's important to have flexible window dressings that look fabulous, but also provide adequate warmth, light and shade when we need it.  A great way to tick all the boxes is to layer curtains over your Roller blind. This gives you the option of an extra layer of snugness when you need it, and a softer look at your windows for a more relaxed feel. In this bold look we've teamed a Freeda Violet Roller blind with bright fuchsia curtains.
Light control
If you love the sleek lines of a Roller blind, but want more control over light levels in your home, Day and Night EnlightTM Roller blinds are an innovative solution. These blinds are made using two layers of fabric – one sheer and one opaque – which pass across each other to give you flexible control over light, similar to a Venetian blind. This gives you the option to pull your Roller blinds down low, but still enjoy plenty of light.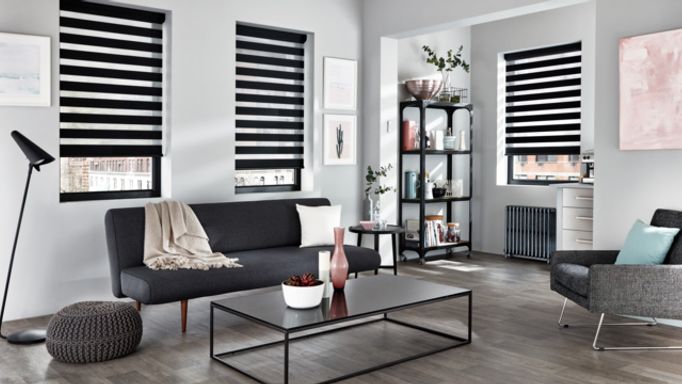 Browse EnlightTM Roller blinds
You might also be interested in our other living room blinds range.
You might also be interested in...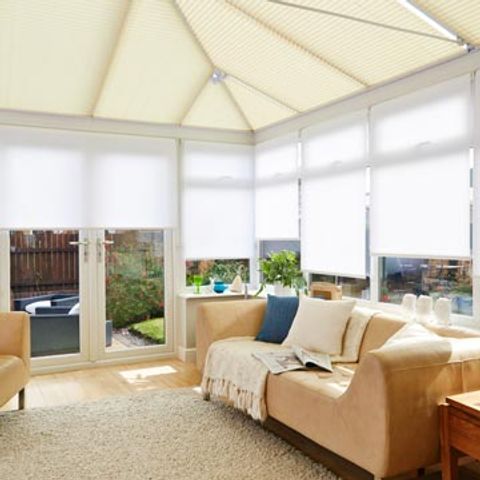 In this guide we offer expert advice on choosing the best Roller blinds for your conservatory.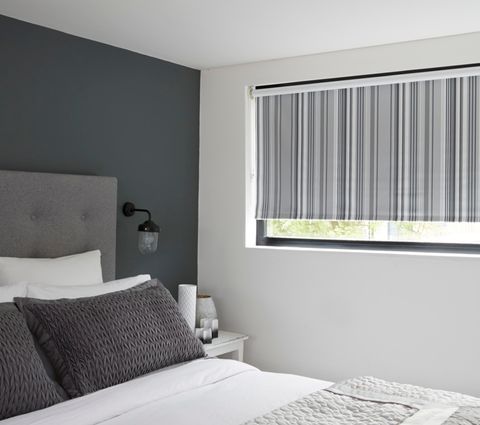 In this article we share inspirational and practical tips help you create a sublime space of your own.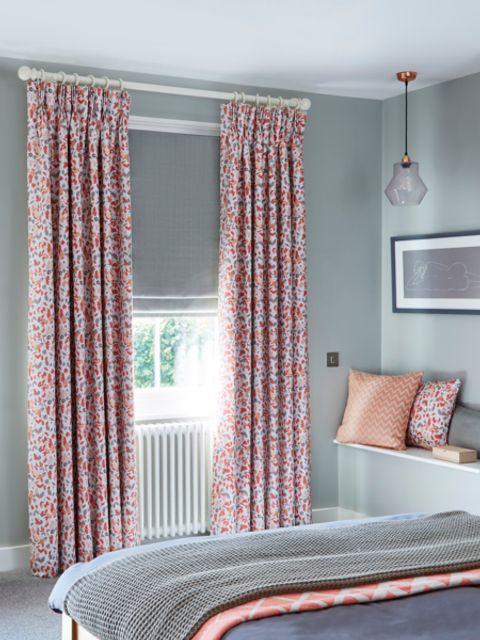 Read our top tips for choosing curtains and blind fabrics that work beautifully together.