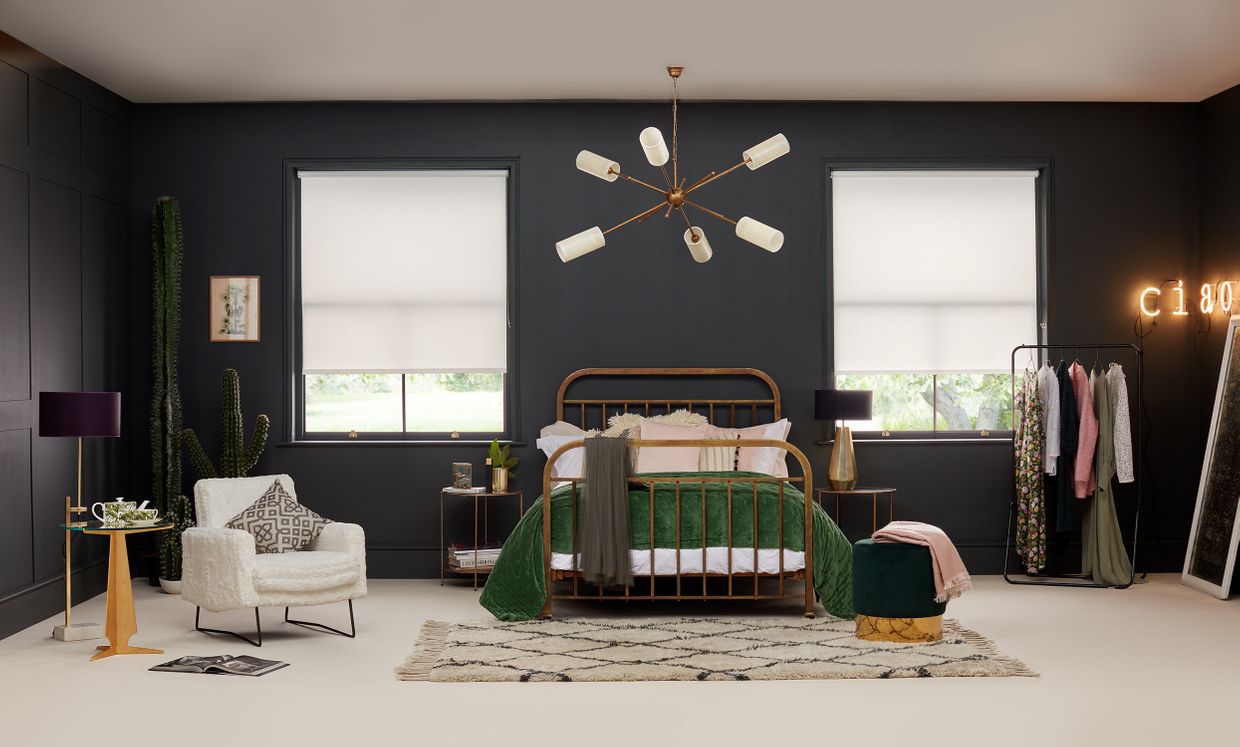 More Urban Glamour looks
from our new collection
From stylish city pads to suburban semis, we show you how to create an Urban Glamour look with luxurious curtains and Roman blinds from our stunning new collection.
Darkly does it
Urban Glamour is all about using colour and texture to create drama and atmosphere. In this botanical boudoir we've taken the lime green fireplace tiles as the inspiration for our colour palette and created a feeling of an enchanted forest, complete with moss green walls and dewy faux-silk curtains in Lindora Wasabi from our green curtains range. The forest motif is finished with a fern motif Roman blind in Tranquility Green.
Browse our new curtains collection
Metallic shine
Urban glamour would be, just, well, urban, if it weren't for the luxury surfaces and high-shine textures that define the look. Shades of brass, gold, copper and gilt all add warmth and light, for a naturally opulent feel. Use metallic accents sparingly for an understated touch, or combine with mirrored and glass surfaces to really accentuate this extravagant feel. We've transformed an unloved corner of this living room into a stunning feature with a Fascination Ochre Roman blind from our living room blinds range combined with luxurious accessories.
Browse our new Roman blind collection
One-of-a-kind accessories
Above all, Urban Glamour should be an extension of your personality. So even if your colour palette is perfectly coordinated, don't be afraid to mix up furnishings from different genres, periods and styles to create a look that's uniquely yours. In this eclectic living room, soothing plaster walls and sumptuous Oralia Dove curtains provide an elegant backdrop to the intriguing combination of classic ercol style chair, ornate Italian rococo mirror and utilitarian trestle table.