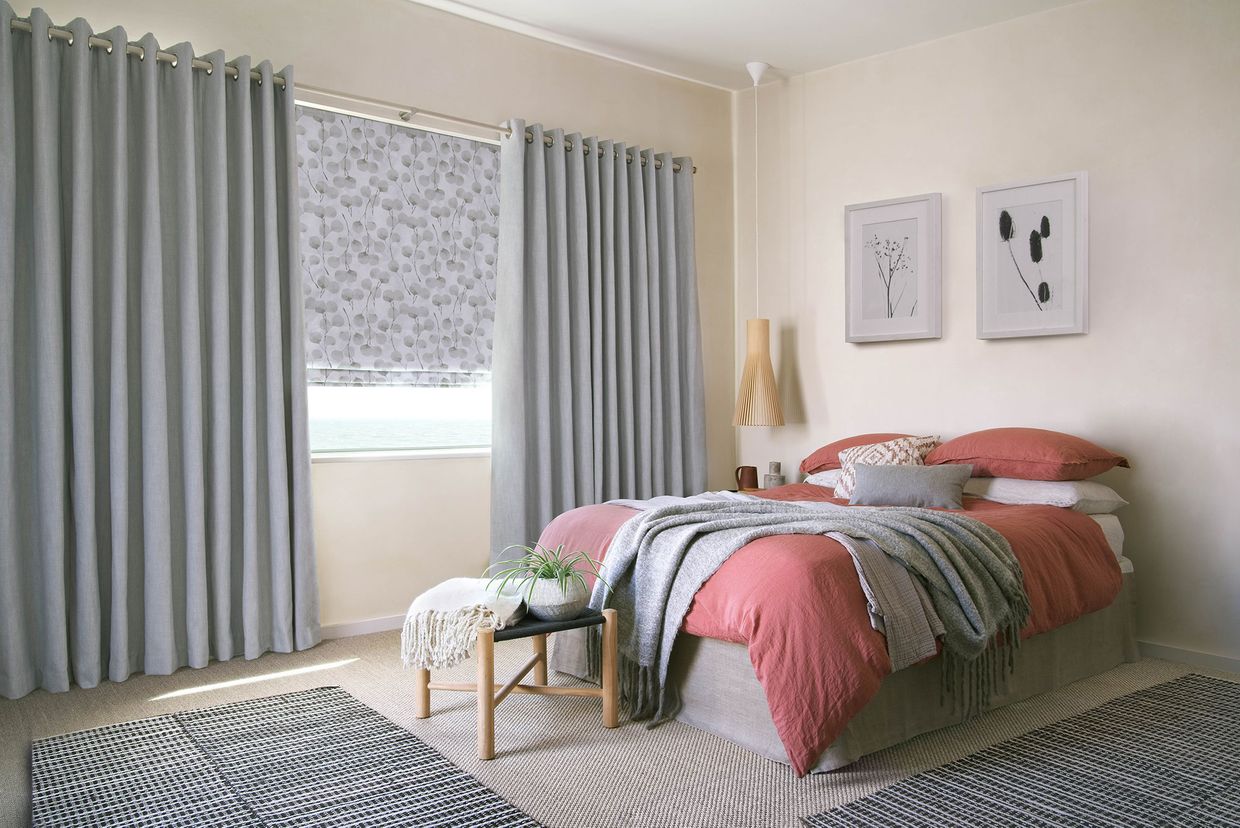 What are wave curtains
Made-to-measure curtains offer a bespoke finish, and the style of curtain header you choose can make a big difference in the way your curtains drape at the window and how well they fit in with the rest of your décor.
Why we love wave curtains
A wave curtain header blends easy styling with practical benefits for a laid-back look that's tailor-made for modern living. A wave header gathers the curtain fabric into softly rippling folds. It's perfect for creating a relaxed and informal feel within the home.
Because wave curtains are fitted to a slim, discreet track, they are suitable for really tall windows or any window where there is limited space above the window to fit a pole. If you wish, your wave curtains can be fitted to the ceiling instead of the window frame, making your windows feel taller and grander than they really are.
The unstructured style of a wave header means that your curtains fold up really neatly when they're fully open. So if you value the view from your window, or if you have a limited amount of wall space either side of your window, wave curtains are an ideal choice.
This simple styling also shows off large pattern repeats to their best advantage, so if you've got your eye on a statement print, then a wave header style is for you.
What are the alternatives?
We offer four distinctive header types for you to choose from. Eyelet curtains give you a similar finish to a wave curtain, but can be used with a pole or a track. For a more gathered look, try our pencil pleat curtains, and for a truly tailored finish, you'll love our pinch pleat options.
You might also be interested in...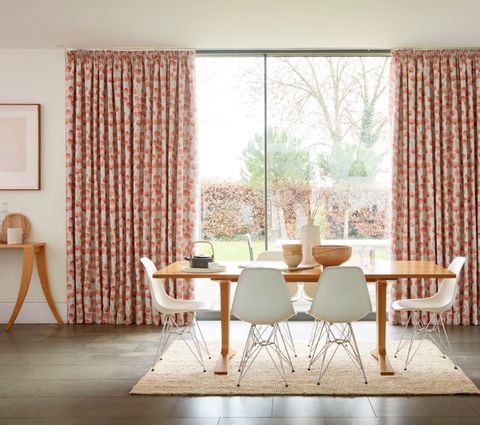 Find practical advice about buying curtains, with tips on fabrics, fullness, header type, drop and much more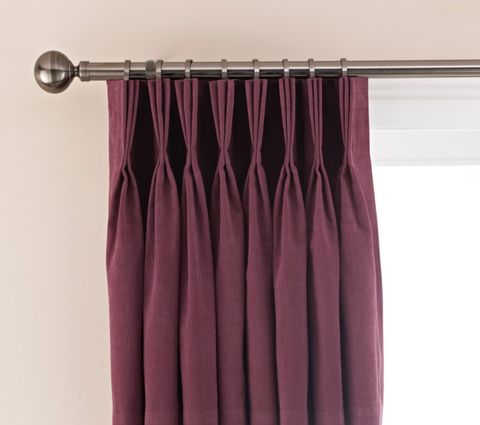 In this article find out when to go for poles over tracks.