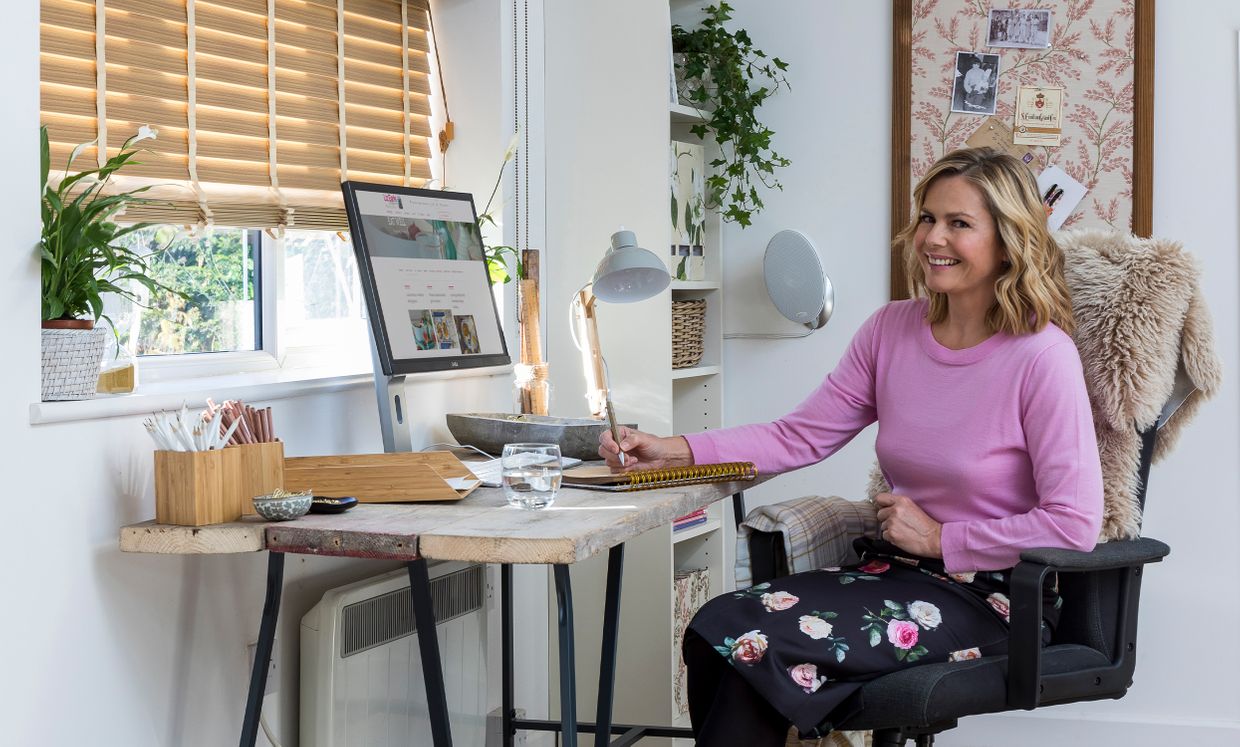 Get the look:
Liz's home office
Liz Earle brings her passion for beauty, natural health and wellbeing into the home and workplace. As part of our LifeStyles series, Liz styled a home office that promotes happiness and mindful reflection.  Here's how to get the look.
Go with a theme
Liz loves the outdoors, and that comes through in her beautifully designed office. Little touches, from a wicker waste paper basket, to box files covered in floral wallpaper lift the whole space and bring light relief to a working environment. And the botanical Roman blind finishes the whole look off beautifully.
Control the light
There's nothing worse than the sun in your eyes, particularly if you're trying to work. A blind with slats, like these Oakwood Faux Wood blinds that Liz chose, solves the problem. She softened the look with a Delizia Taupe Roman blind that also ticks the botanical box.
Reuse to recreate the look
In an office, the desk is where you spend most of your time. This reclaimed scaffold board brings texture into the space and stops things from feeling clinical. The rough-hewn wood is a connection to the outdoors that Liz so loves.
Go neutral with pops of colour
The neutral backdrop to this room ensure nothing is too distracting. But pops of green, rose pink and metallic rose gold offer just the right amount of interest. Liz is a firm believer in surrounding yourself with things that make you smile, so the little touches, like a scented candle or freshly cut flowers are exactly what you need when you're at your desk all day.
Screen the unsightly with voiles
We all have a space we'd rather not have on show – whether it's an alcove or a shelving unit. And it's easy to screen with voile curtains. Liz chose floaty grey ones to cover the books and files, drawing attention to the pretty folds instead.
You might also be interested in...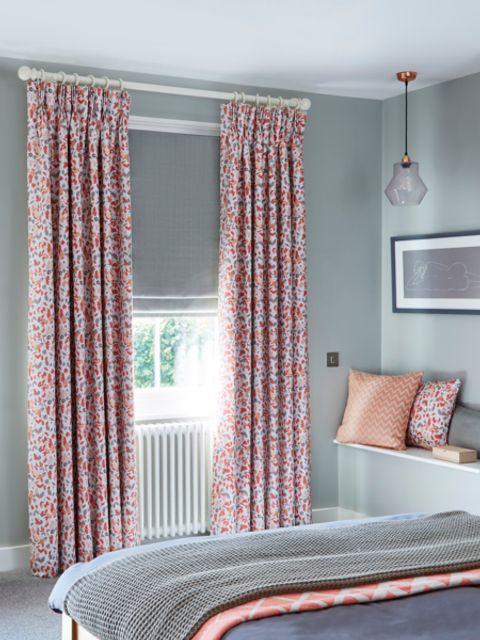 Read our top tips for choosing curtains and blind fabrics that work beautifully together.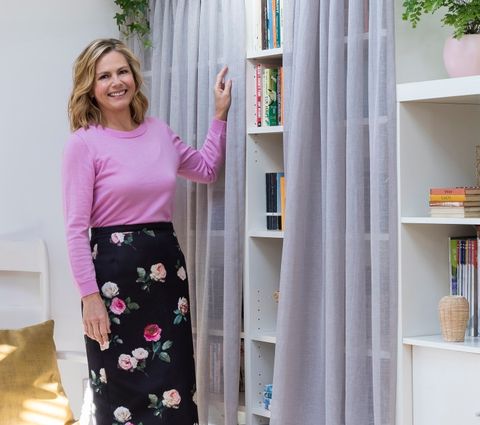 Liz Earle shares her tips on bringing health and wellbeing into your home office. Get your New Year off to the calmest of starts.