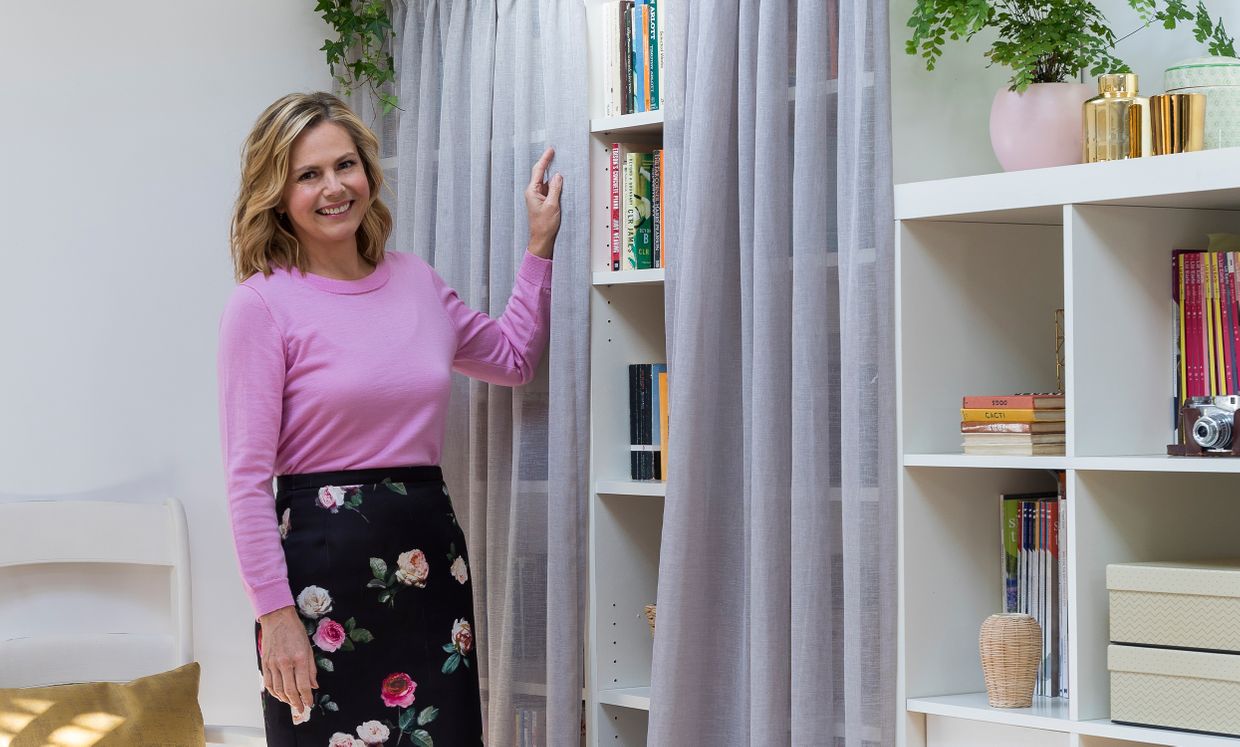 Wellbeing tips
From Liz Earle
The New Year is a time for new beginnings, and if achieving a better work-life balance was at the top of your New Year resolutions list, then you're in luck. Author, TV presenter and entrepreneur Liz Earle shares her tips on bringing health and wellbeing into your home office to get your New Year off to the calmest of starts.
Get the basics right
First and foremost, a home office must be practical. Liz believes you need to get the basics right first, as she has done in this space styled by her. So from an ergonomic chair with arms to a monitor at eye level and separate keyboard and mouse, make sure you're not scrimping when it comes to your comfort and posture. A footrest will help too.
Layer up
The home office Liz styled is bursting with texture. From a woolly sheepskin thrown over the back of her chair to the reclaimed scaffold board table, there's plenty to feast your eyes on. And the layering of this gorgeous Roman blind called Delizia Taupe with a practical Faux Wood blind to control the light is perfect.
Choose slats
The pretty botanical design of Delizia Taupe keeps this space soft and inviting, while the Faux Wood blind with slats is a must for a home office. Liz loves the way it helps to control light as it moves throughout the day and keep the glare out of her eyes and off her screen.
Screen clutter
Shelving units are the friend of every home office. But lots of files, books and equipment can look unsightly and distract you from your work. Liz found the cleverest of solutions. These floaty voile curtains screen clutter and add to the overall scheme.
Bring the outdoors in
Take a leaf out of Liz's book and bring the outside in with fresh flowers, foliage and house plants. Plants are brilliant at filtering the air, so not only does the lush green brighten up space, but it'll help make it a healthier place to be too. Combine with textured wood and wood effect surfaces and the look is perfect.