White Roller blinds
Classic white Roller blinds provide looks that last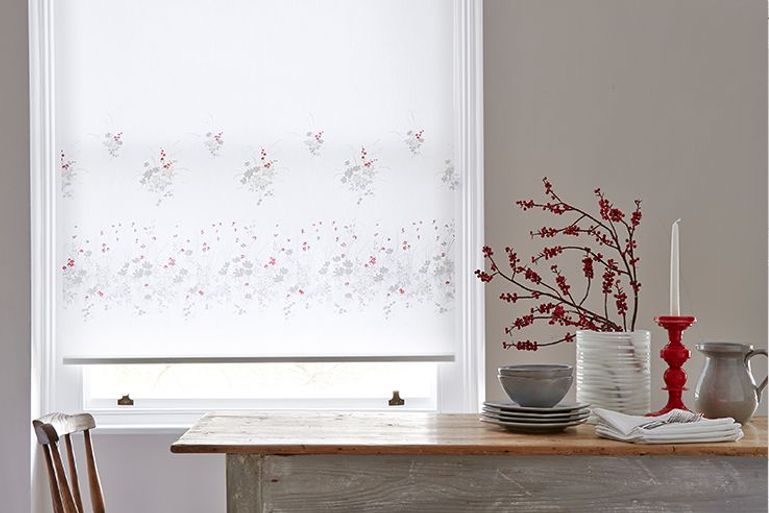 Heritage appeal
For a traditional feel in the kitchen choose a border print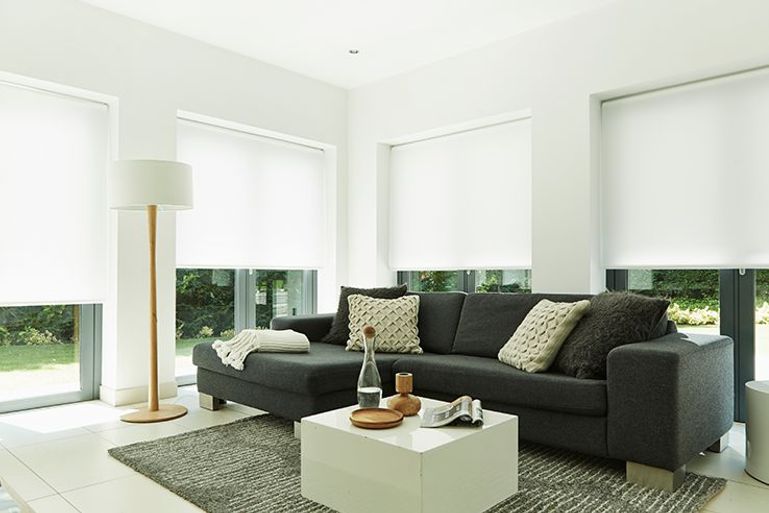 Plain and simple
Dress skylight windows in plain white for a fuss-free yet stylish look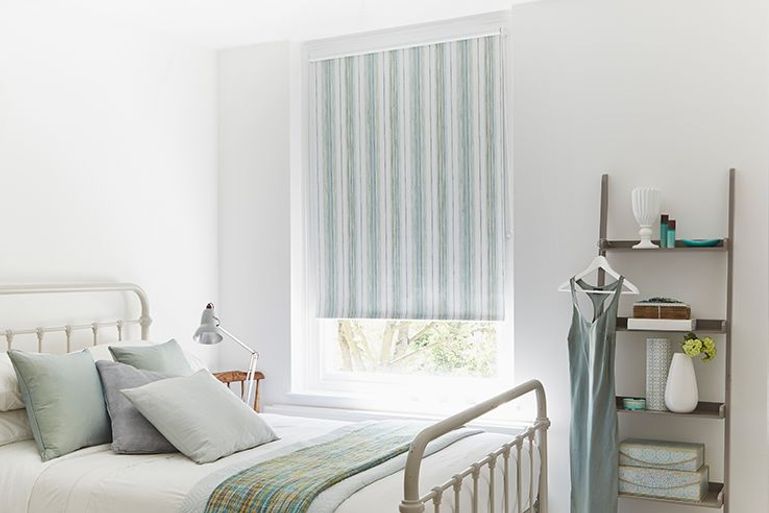 Dreamy hues
The cool aqua stripes of this white Roller blind provide interest without being overpowering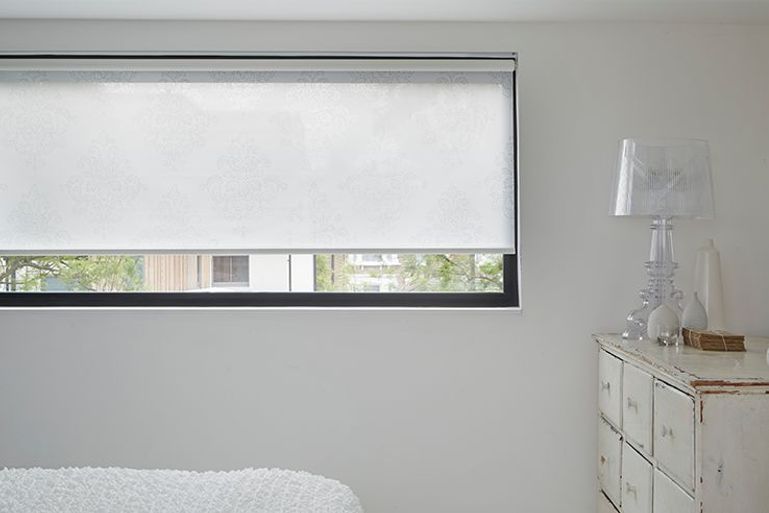 We bring the samples to you
Browse our entire range in the comfort of your home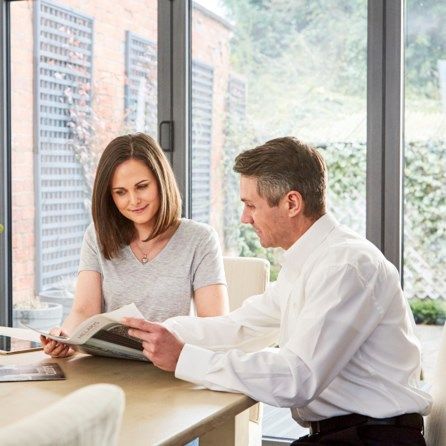 Made-to-measure
All our Roller blinds are made-to-measure to your exact specification. You can also customise your Roller blind with a decorative hem, braid, pole or pull for a bespoke finish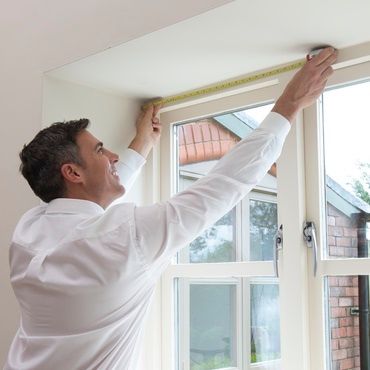 Free expert fitting
Expert measuring and fitting is included as standard. It's all part of our dedicated in-home service
REQUEST AN APPOINTMENT
White roller blind fabrics
So many gorgeous fabrics to choose from. We'll bring them all for you to browse during your in-home appointment.
Sit back, relax. Let us do it all.
All expertly measured
We do the measuring and advise you on the perfect solution for your window
All tailor-made for you
All our products are made to order for an exact fit
All fitted to perfection
We do the fitting, and all our products are fully guaranteed
Request an appointment
See how it works
Elegant white Rollers are a classic choice
There's more to our white Roller blinds range than you might think. Browse the collection – you'll be surprised by the variety of shades available. In among the pure white Roller blinds are designs in ivory, eggshell, ice, pearl and of course cream. These are white Roller blinds, but with a little extra colour. Gentle undertones of yellow, blue and green soften the shade and add complexity. It's this quality that makes the styles so good and so easy to match with so many interiors.
And then there are our patterned white Roller blinds. In our white Roller blinds range, you'll find subtly textured designs, geometrics, florals, stripes and more. For something more practical, choose from our white Roller blinds with specialist fabrics. Consider our blackout designs for the bedroom and our water repellent styles for the bathroom or kitchen.
So take a look at our collection. You'll see what we mean about our white Roller blinds range. Browsing white Roller blinds online is great. But seeing the collection up close and touching the designs is an even better way to choose. Book an in-home appointment and see what we mean.
One of our advisors will come to your home, giving you the ideal opportunity to view our Roller blinds. You'll be able to feel the fabrics and gauge how well the designs work with your décor.
And you'll be able to call upon your advisor for style tips, practical knowhow and that all important second opinion. Your advisor will also measure up and give you a no-obligation quote to consider.