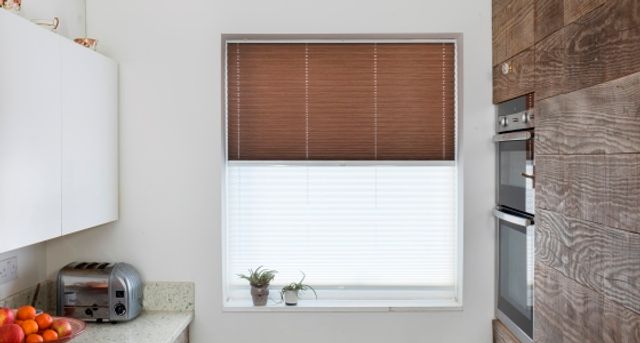 How do Transition blinds work?
Easy to operate and beautifully versatile, Transition blinds provide privacy throughout the day, while still letting the light in and keeping the world out at night. Allowing you to choose two different Pleated fabrics within one blind, with a central bar between the two these customisable blinds are the perfect solution for light control. Simply slide the bar down to reveal the top fabric, slide up to show off the bottom or keep it in the middle to display both.
If you're not sure which two fabrics to pair, our expert local advisors can give you all the advice you need from the comfort of your own home. They'll bring plenty of samples along with them, and will take care of all the measuring and fitting too so you can be sure your Transition blinds are finished perfectly.