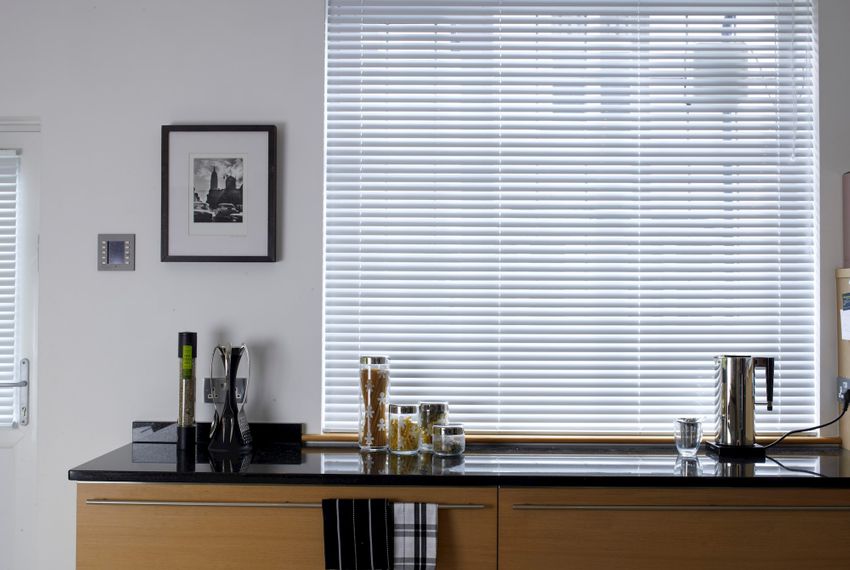 Venetian blinds
Blending style and functionality, Venetian blinds come in a huge range of colours and finishes to suit any style.

Get the perfect look
Discover a variety of styles and finishes
Browse styles and colours
Browse hundreds of gorgeous styles and order samples online. We'll also bring our full range to you at your in-home appointment.
Browse all colours
What we say about Venetian blinds
Things to consider
When pulled up, the blind will be stacked at the top of your window. Choosing wider slats will help minimise this

For a drill-free option, choose Perfect Fit blinds, which clip into your uPVC frames
"Absolutely beautiful blinds"

Absolutely beautiful blinds, product superb, value for money and Chris was there from the beginning of purchase to the very end when he hung the blinds. They dress the window beautifully. Cozy and Chic, thank you!

---
"Professional, price conscious and quality laden service"

Professional, no hard sell by an advisor who new his products and the strengths of the different types. I am so glad I listened and took his advice. My new venetian blinds are beautifully made and the colours tone beautifully especially with the natural stone tiles in my kitchen and bathroom. I did not expect that! The fitting was fast and skilful! All in all I am 100% satisfied.

---
"Excellent service"

As always, I was most impressed with the service Hillarys provides. Both the gentleman who came with the samples, and his colleague who fitted the blinds, were pleasant and efficient. The latter was so skilled and quick in his work, that I couldn't believe he'd put up both blinds in the time he was at the house. The blinds look great in my kitchen - and they please me every time I look at them!!

---
Sit back, relax. Let us do it all
All expertly measured
We do the measuring and advise you on the perfect solution for your window
All tailor-made for you
All our products are made to order for an exact fit
All fitted to perfection
We do the fitting, and all our products are fully guaranteed
Request an appointment
See how it works
Style ideas for Venetian blinds
Explore our expert advice for Venetian blinds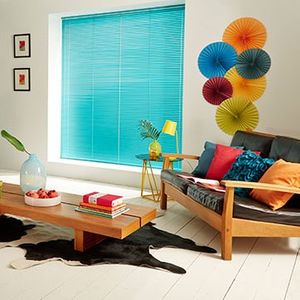 Venetian blinds inspiration
Put the sparkle back into your interior. Be inspired by our huge range of colours and finishes 
- Venetian blinds inspiration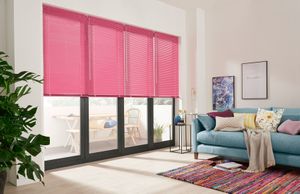 How to clean metal Venetian blinds
We share our top tips for keeping your Venetian blind dirt-free and looking its best.
- How to clean metal Venetian blinds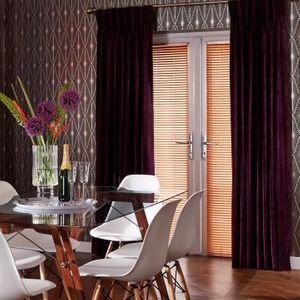 Top tips for dressing your door
If you are debating door blinds, or wondering whether curtains or shutters would be better options, here are my top tips for dressing your door.
- Top tips for dressing your door
Looking for something else?
Take a look at some of our other products and find your ideal style solution.