Bathroom shutters
Water-resistant and oh-so-stylish, you'll love our bathroom shutters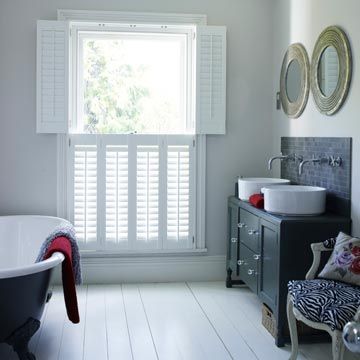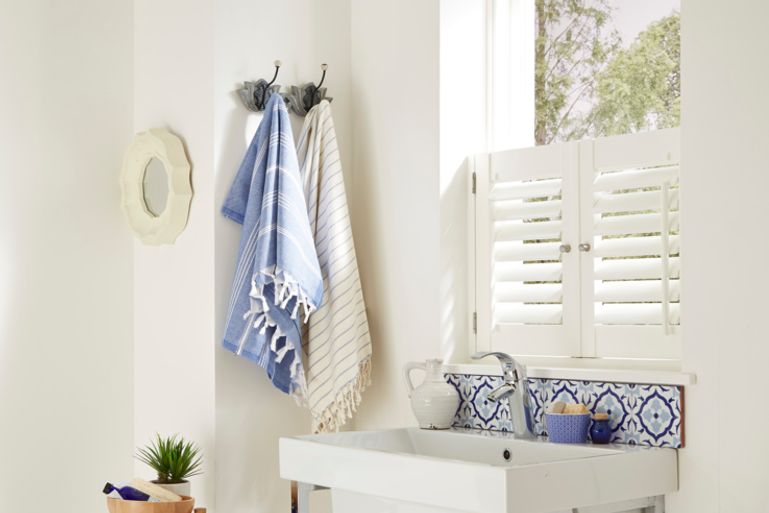 Splash-proof
There's no need to worry about steam or splashes with our water-resistant shutters
Request an appointment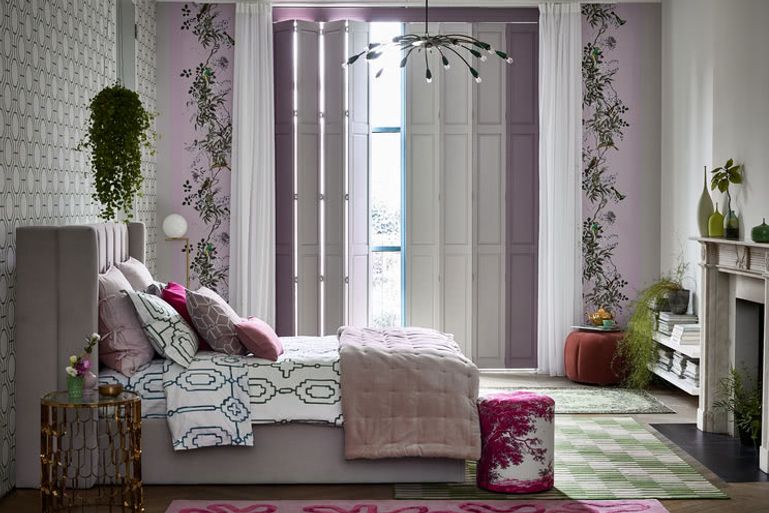 Shades to suit
Explore our range of shutters, from natural wood stains to custom colours
Be inspired by our gallery of bathroom shutters
Bathroom Shutter finishes
Hundreds of gorgeous finishes to choose from. We'll bring them all for you to browse during your in-home appointment.
Browse 22 styles
Sit back, relax. Let us do it all
All expertly measured
We do the measuring and advise you on the perfect solution for your window
All tailor-made for you
All our products are made to order for an exact fit
All fitted to perfection
We do the fitting, and all our products are fully guaranteed
Request an appointment
See how it works
Browse bathroom shutter inspirations and ideas
Find a style you love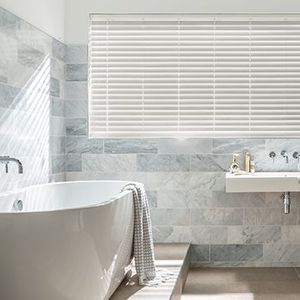 Bathroom
Discover inspiration for practical and stylish bathroom solutions.
- Bathroom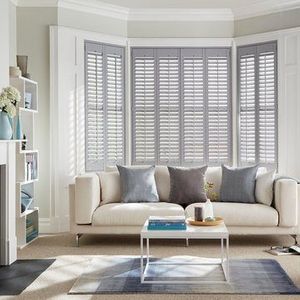 Shutters inspiration
See all the different shutter styles and let us inspire you with lots of different looks for your home.
- Shutters inspiration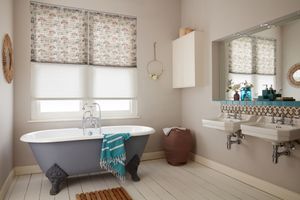 Waterproof blinds for bathrooms
Read our comprehensive guide to find the most suitable blind for your bathroom.
- Waterproof blinds for bathrooms
Water-resistant shutters for your bathroom
Our waterproof shutters are the finishing touch on a bathroom. The clever material is superbly hardwearing and can withstand even the most humid of conditions, so you can be sure it's built to last. And because we know it's the little things that make a big difference, even the hinges are made from no-rust stainless steel.

Privacy when you need it
Nowhere is privacy more important than the bathroom. Narrower louvres allow more privacy even when your shutters are open. Tilt your louvres easily to keep prying eyes out, even in overlooked spaces. Your advisor will take you through all the options during your in-home appointment.
Measuring and fitting included
It's easy to achieve brilliant light and privacy control and a gorgeous effect at your window with our in-home service. Your local advisor will take care of all the measuring and fitting, and it's all included in the price. So you can be sure of a perfect finish.