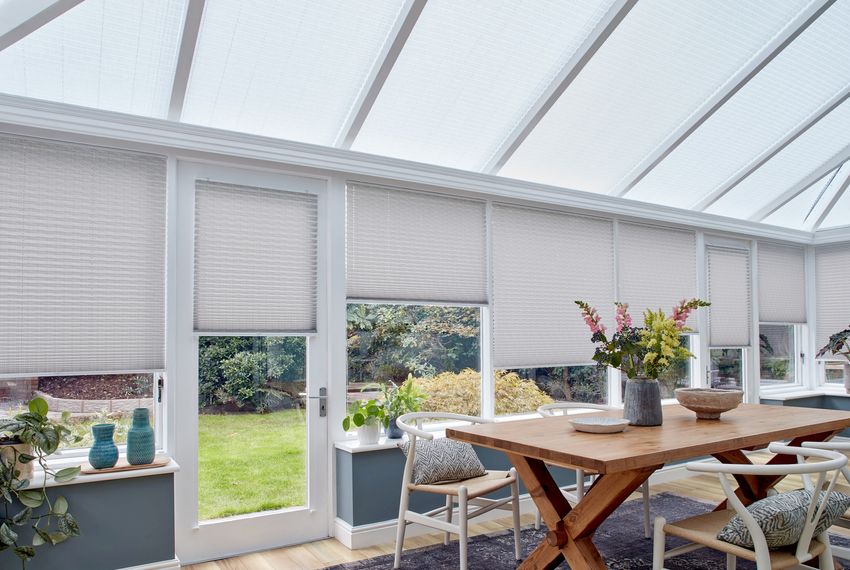 Inspiration and ideas for conservatories
We're sharing our practical guides and inspiration for finding the perfect window dressings for your conservatory.
With so many windows, finding the right blinds, curtains or shutters to help to control both temperature and privacy in  a conservatory or glass room can be tricky.
We're here to tell you how the right window dressings offer shade to cool in the summer, insulation to stay warm in the winter and a level of privacy to ensure the room can be used all year round.
Our conservatories hub
Top tips for other tricky window shapes and rooms
Our product specialists share their top tips on how to tackle those other usual window types