Blue Vertical blinds
Dive in to our collection of blue Vertical blinds and explore a stunning range of designs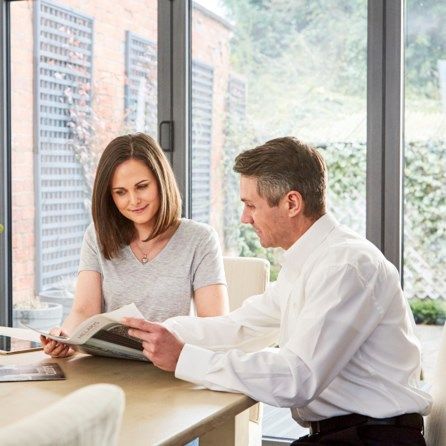 Made-to-measure
Our Vertical blinds can be made to fit awkward shaped windows and are available in moisture-resistant, anti-glare and blackout options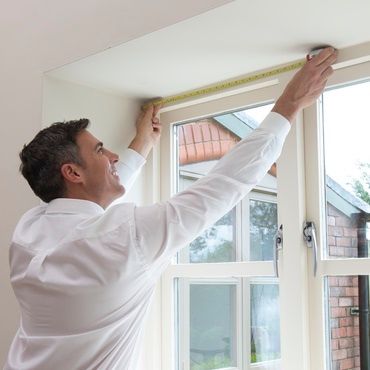 Free expert fitting
Expert measuring and fitting is included as standard. It's all part of our dedicated in-home service
REQUEST AN APPOINTMENT
Blue Vertical blinds
So many gorgeous fabrics to choose from. We'll bring them all for you to browse during your in-home appointment.
Sit back, relax. Let us do it all.
All expertly measured
We do the measuring and advise you on the perfect solution for your window
All tailor-made for you
All our products are made to order for an exact fit
All fitted to perfection
We do the fitting, and all our products are fully guaranteed
Request an appointment
See how it works
Give your windows a refresh with beautiful blue
Blue Vertical blinds are synonymous with cool harmony. Browse our Vertical blinds and get an idea of what's possible. You'll see light and dark designs, shades such as navy, denim, indigo, cobalt and more. All the tones from the sea and the sky.
There are plenty of plain designs to pick from. And of course, there's a wonderful selection of patterned blue Vertical blinds too. You'll find blue Vertical blinds decorated with subtle stripes, abstract patterns and gentle textures.   
Our blue Vertical blinds range offers a wealth of stylish options. It also features some highly practical fabrics. You can pick from water resistant, Teflon coated, flame retardant and light reflective fabrics.
With Hillarys, you'll find it's refreshingly simple to choose the perfect blue Vertical blinds. Book an in-home appointment and a Hillarys advisor will bring our entire blue Vertical blinds collection to you. You'll have a chance to see how the designs look alongside your furniture and décor. And your advisor will be there to give you all the help and tips needed to make the right decision. Your advisor will also measure up and give you a no-obligation quote.