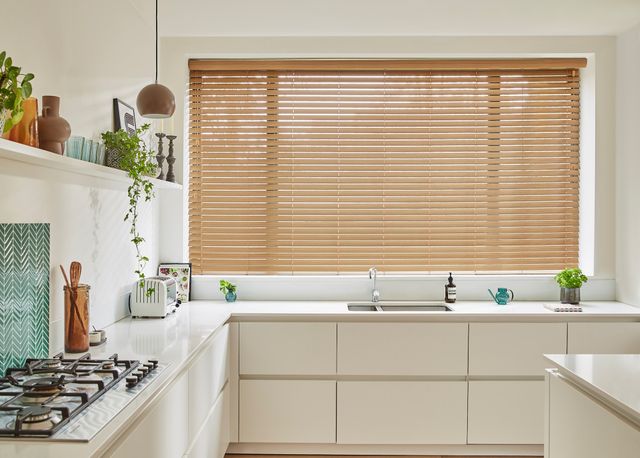 1. Long-lasting style
As their name suggests, Wooden blinds made from hardwoods are incredibly strong and durable, giving you a luxurious and stylish look at your windows for years to come.
In humid spaces where Wooden blinds are more vulnerable, Faux-Wood blinds are a great alternative. They offer all the natural beauty of real wood but they aren't as prone to cracking, warping and fading. A moisture resistant finish makes them an ideal solutions for bathrooms and kitchens.