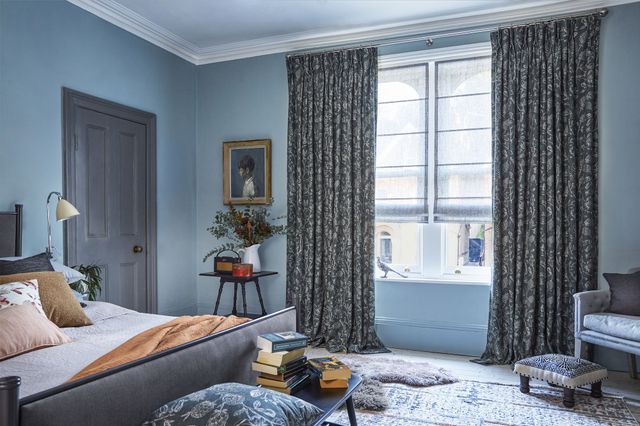 Function and style
Layering curtains and blinds is great if you're looking to solve a problem such as light levels, privacy or temperature control.
This wide window lets in plenty of light, so we've chosen a sheer Voile Roman blind to help diffuse some glare while maintaining day time privacy.
Adding curtains softens the space and makes it cosy at night. Choosing a blackout lining will help reduce the amount light creeping it to create a darker environment for sleeping, plus add an extra insulating layer at your window to keep your room at a comfortable temperature.