Leila's Roman blinds and curtains complete her boutique style bedroom
Leila and her partner recently renovated their new home and with everything just how they wanted it to be, they weren't about to compromise on their window dressings.
Their bedroom was a feature of the house and they wanted it to be just right. With large windows that were overlooked by neighbours, they needed a window dressing for privacy and it had to reflect their personal style.
Leila found lots of inspiration online and fell in love with the Hillarys Scandi Collection. So she made an in-home appointment to hear more about the range and to see the fabrics within the context of her room.
We wanted a chic but modern look and Hillarys had so much choice. We were able to hold samples up against our window to see which design worked best in our room. That was really helpful.
"Our advisor was really knowledgeable and offered us loads of advice - about things we wouldn't have even thought about."
"We decided to go for Roman blinds and layer them with eyelet curtains for a really cosy feel. I just love how luxurious they look and feel."
So how does Leila feel about the end result?
"I absolutely love my new Roman blinds and curtains, they are exactly what I was looking for.  My bedroom looks like a boutique hotel room now and I can't get enough of it."
We both lead very busy lives and having someone come to our home worked so well for us – it was really convenient. And the quality of Hillarys blinds and curtains are second-to-none.
Take a look at our Roman blinds and curtains collection and find the perfect look for your home.
Choosing curtains and roman blinds: Meet Leila
Considering curtains and roman blinds for your home? Take a look at our short video following customer Leila, as she showcases her bedroom window dressings of her recently renovated home. Watch our short video and find out why Leila chose Hillarys for her boutique style bedroom.
You might also be interested in…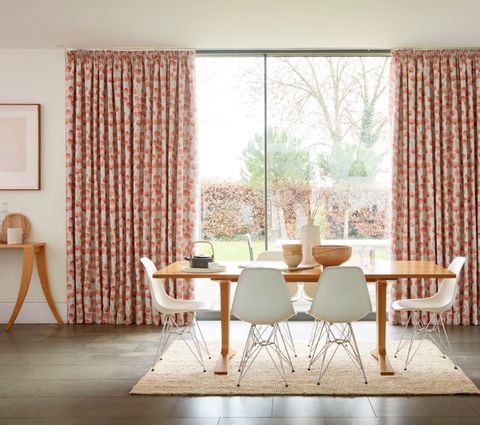 Find practical advice about buying curtains, with tips on fabrics, fullness, header type, drop and much more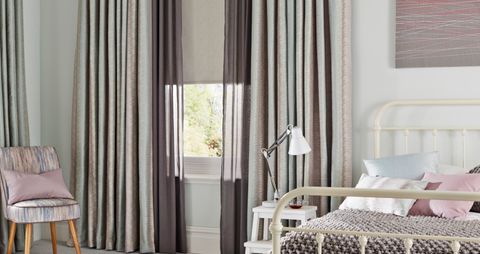 Top tips and clever tricks for dressing your wide windows and doors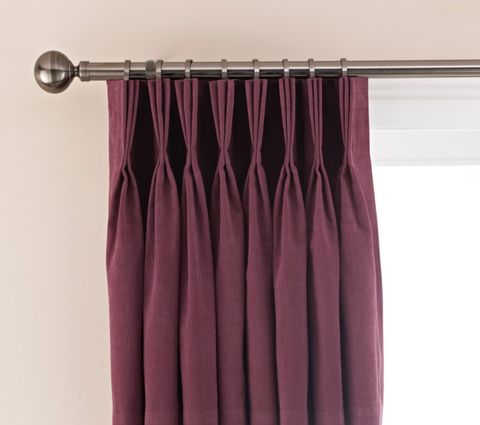 In this article find out when to go for poles over tracks.