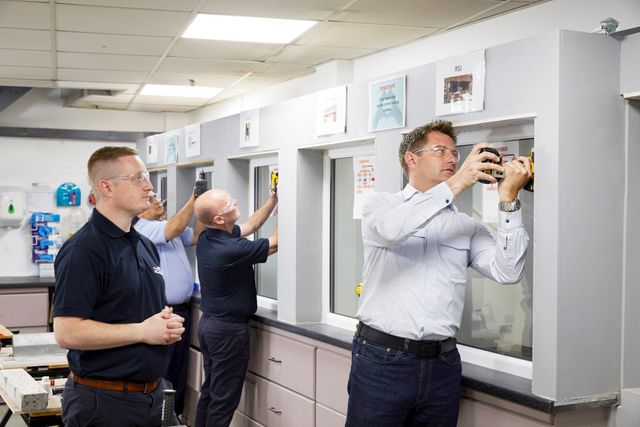 Tools and knowledge to get it right every time
I'm comfortable using power tools but trainer Ben put us through our paces with advanced drilling skills. Hillarys training teaches advisors all the technical skills they need to complete even the most challenging jobs to perfection.
Ben explained that's why Hillarys customers choose them as the experts.