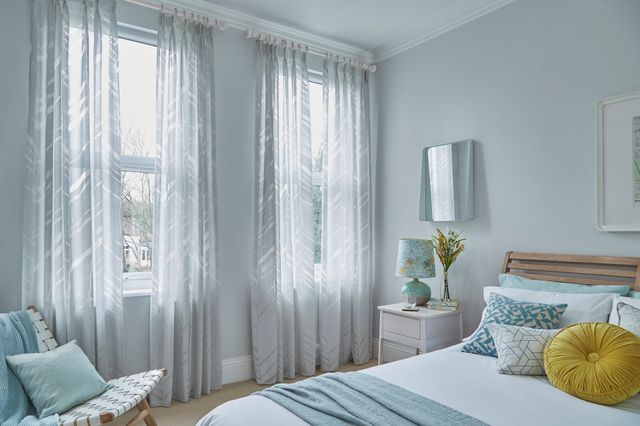 1. What are Voile curtains?
A modern take on traditional net curtains, Voile curtains are made with sheer, translucent fabric providing daytime privacy without blocking out the natural light.
While net curtains are knitted, sheer curtains are woven, which means the fabric has a super-smooth finish that's naturally sleek and effortlessly elegant.
Our Voile curtains are weighted at the hem, so they drape beautifully whether they're at windows or doors.