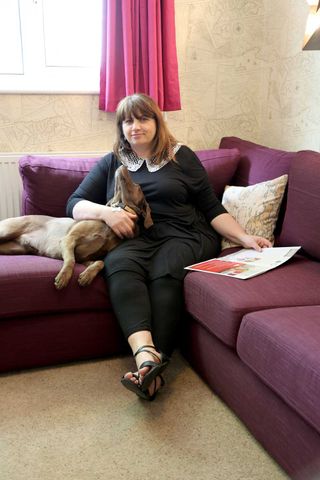 'I knew the in-home service would be an excellent way to buy a new carpet'
Time and time again, Becky Law had turned to Hillarys for blinds. So she was happy to turn to Hillarys once again when the time came to choose a new carpet.
Becky had hard or wood flooring in most of her home in Worksop. But she wanted a comfy carpet for the family room, where her husband Nigel and their two children Archie and Harriet relax and practise music.
"I've always been impressed with Hillarys. I like the way an advisor brings all the styles to my home and offers me tips and lets me see which fabrics work with my décor," says Becky. "I knew Hillarys' in-home service would be an excellent way to buy a new carpet."
Buying a new carpet was as easy as saying hello to an advisor
"Having a carpet specialist come to us was so convenient. My specialist arrived on time and was very friendly and personable, which is what you want when you invite someone into your home," says Becky. "We sat down and he asked us a few questions about where we needed a carpet and how the room would be used.
"From our answers, our specialist showed us samples based on us and our needs.
"As we browsed, our specialist told us about each sample and we were able to see how the designs looked with the décor in our family room. Then we went through the different underlays and found one that was comfortable and durable and wasn't just the most expensive in the range.
"We felt the information and the experience was good and it gave us the confidence to make a decision right then."
'The fitters only took one-and-a-half hours'
"We've had some bad experiences with carpet companies in the past – instances where the fitting hasn't been up to scratch," says Becky. "That wasn't the case with Hillarys. Our fitters were top notch.
"Two guys turned up as arranged and got straight to work. They were efficient and made sure the new carpet looked spot on. I think the fitters only took one-and-a-half hours to do the job.
"For us, the carpet service was every bit as impressive as our previous experiences with blinds. We'd absolutely recommend Hillarys to our friends and family."
Are you looking for new carpets? You can browse our collection online. And you can book an in-home appointment with a specialist here.
Request an appointment
Our in-home service
a better way to buy your new carpet or vinyl flooring
RELAX
Our carpets specialist will visit your home at a time to suit you.
Choose
Browse our wide range of carpets and vinyl flooring at home and benefit from a specialist's advice.  
Enjoy
Your new carpet will be professionally fitted and look fantastic.
In our customers' words … choosing a new carpet with Hillarys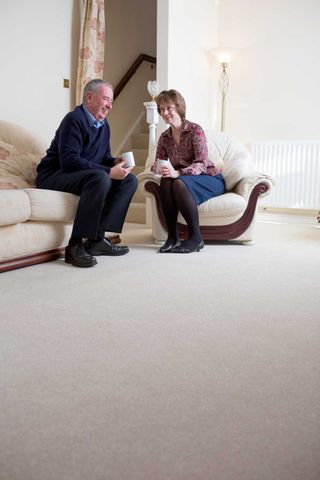 Brian loved the ease of the in-home service.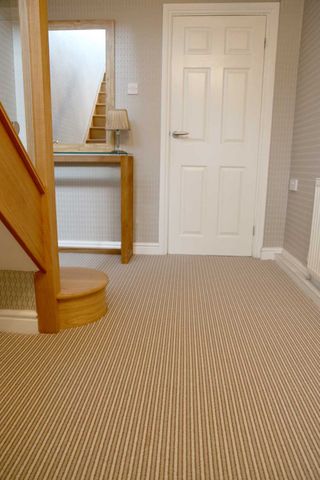 The Hillarys' carpet service is excellent, says Alison.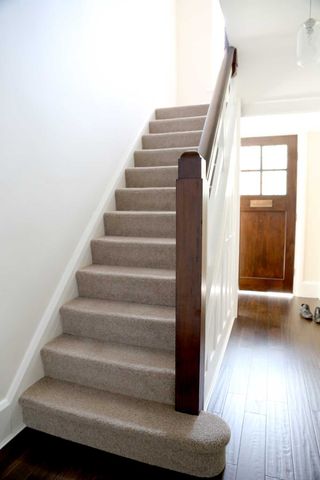 A fuss-free measure and fit service, says Nicola.