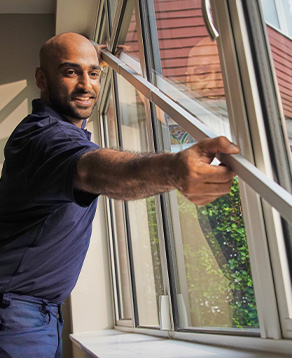 How our service works
1

Book an appointment with your local advisor. It's really quick and easy to do, plus it won't cost a penny and there's never any pressure to buy.

2

Appointment day. We'll visit you at home to show you our range and help you decide what's right for your window, measure up and give you a quote.

3

We'll take care of the fitting. Once your curtains are made we'll be back to hang and steam them. And if you order a pole or track we'll fit this too.
Request an appointment