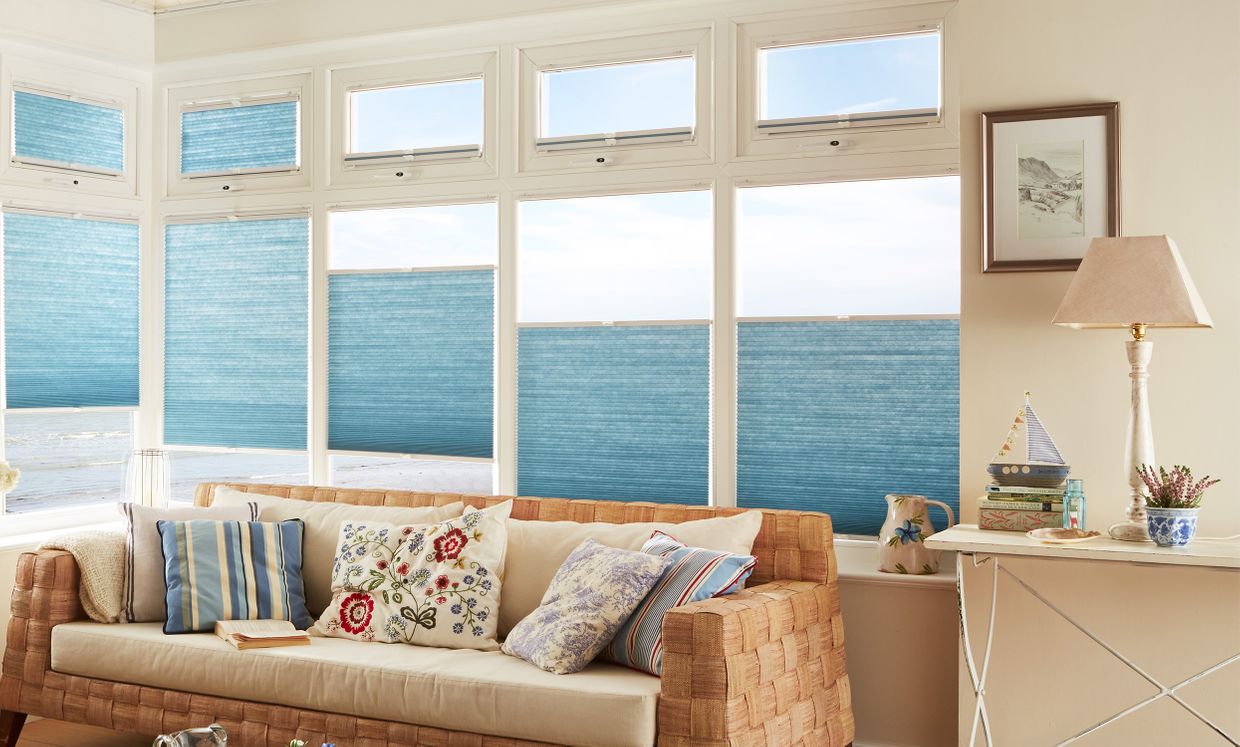 Good morning sunshine
A good dose of sunshine is good for the soul. But too much sun shining in through your windows can create an uncomfortably warm environment, unwanted glare on TV and computer screens and painful, strained eyes.
But with the right blinds or shutters you can make the most of the sunshine and stay comfortable. We're here to show you how… 
Enlightened designs
Here's a really smart solution all in one innovative design. Day and Night EnlightTM Roller blinds are made up of two fabric layers – one opaque and the other translucent. The layers slide over each other to give you the option of creating different effects at the window. Choose the fully translucent option to fill your room with shimmering light, and move to the opaque position if the sun becomes too bright.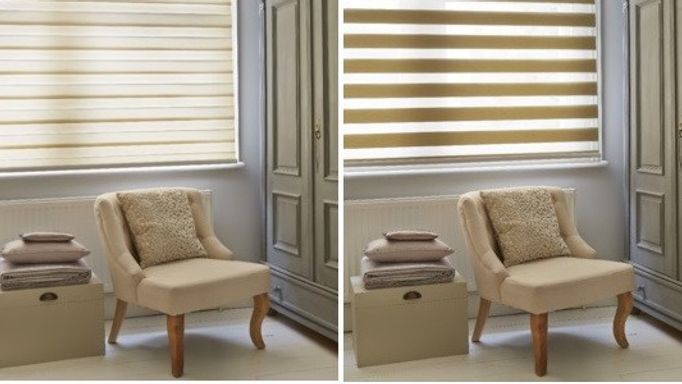 View Roller blinds
Set the mood
These gorgeous Day and Night Pleated blinds are hugely flexible, giving you tremendous control over light, temperature and the style of your interior décor. They consist of two fabrics built into one blind. You can select different fabrics to suit your specific requirements, for example mixing a sheer fabric for the day and a blackout fabric for night time.  You can even create different moods throughout the day by combining two contrasting colours.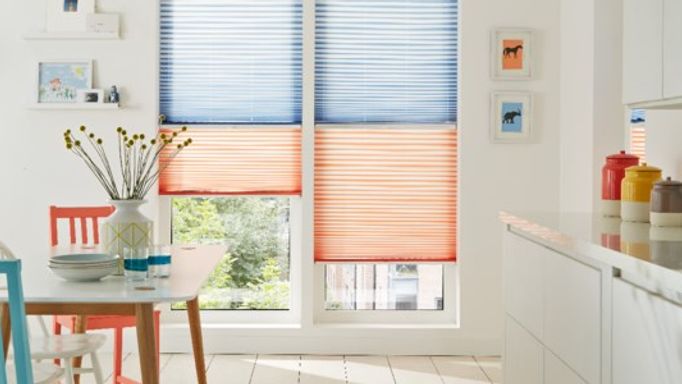 View Pleated blinds
It's all in the slats  
Our 
Wooden
 and Venetian blinds come in a range of slat widths to help you control the light filtering in through your window. To make the most of the sunlight, choose a wide slat width. This allows more light into your room and gives you a better view of the outside world. But for rooms where the sun is a problem, choose narrow slats. This allows less light to pass, as well as giving you extra privacy.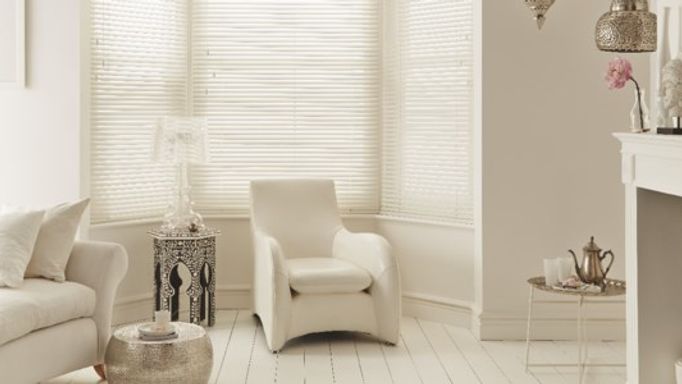 Shimmering solutions

The great thing about 
Venetian blinds
 is that they come in a huge range of colours and finishes. If you have a really dark room and want to capture every ounce of sunlight, choose a Venetian blind in a coppery shade. The metal slats will help to enhance the light coming in through the window, while the copper shade will give your room a summery, golden glow.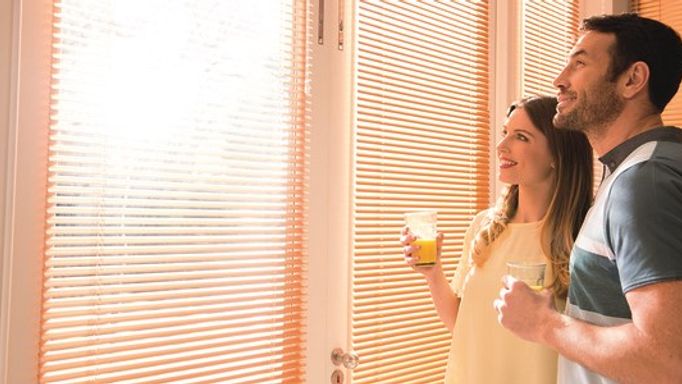 Sheer bliss
Even a simple Roller blind can give you tremendous flexibility and control over light. Sun worshippers should choose a sheer fabric to take the edge off the full rays of the sun, while still allowing loads of light into the home. However, if the early morning sun disrupts your sleep, you can make an exception in the bedroom by choosing a Roller blind in a blackout fabric. 
You might also be interested in…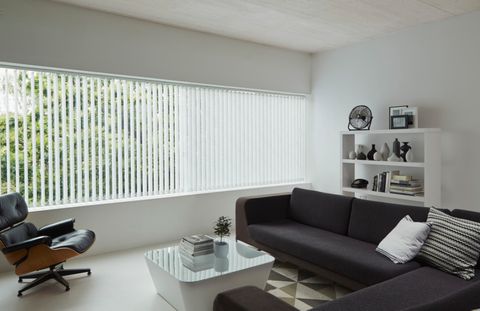 We've made light work of making the light work for you.