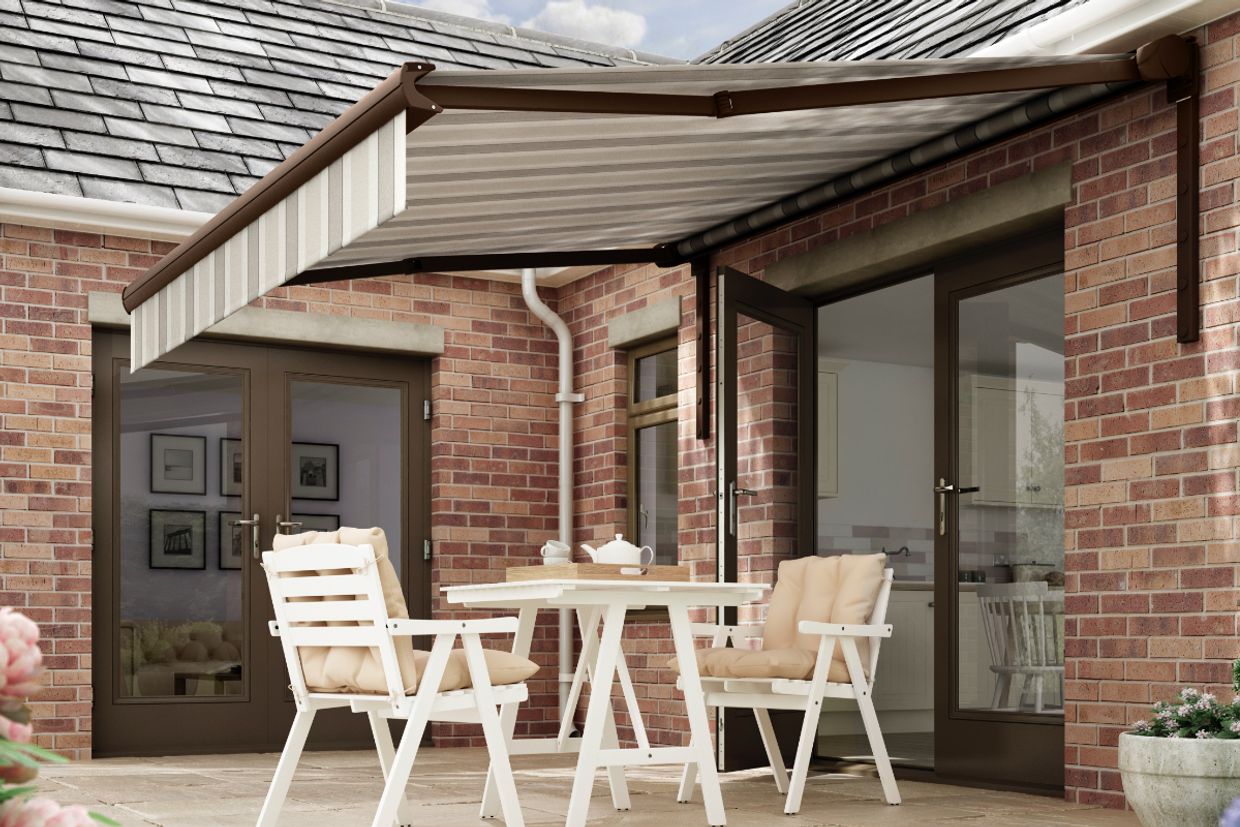 Awnings buyers guide
Top tips for choosing a garden awning
Read our top tips to choosing an awning for your outside space. Get expert advice on the things you need to consider and find out more about the options available to help you enjoy comfortable, fuss-free entertaining. 
1. Make sure your awning will provide adequate shade
It sounds obvious, but getting the size of your awning just right can be more difficult than you think. Because the sun moves position throughout the day, you need to make sure that your awning is large enough to provide shade at all times. That's why our awnings specialists carry out a full technical survey to ensure that once fitted, your awning will be positioned perfectly.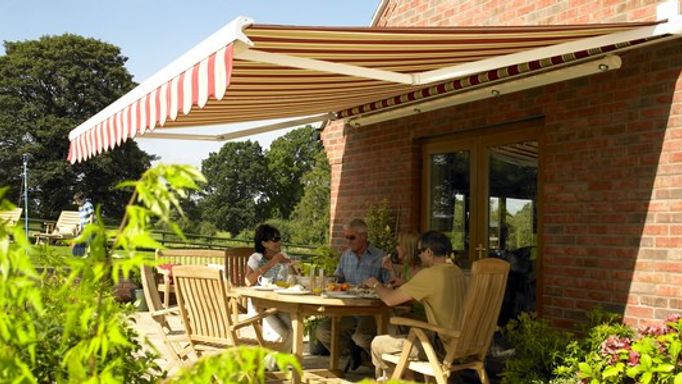 View Awnings
2. Choose a treated fabric to withstand variable weather conditions
The British weather is decidedly changeable so you need to be confident that your awning will be durable enough to cope just as well in a heatwave as in a sudden downpour. Our water-resistant fabrics undergo rigorous technical testing to guarantee their long-term performance. And once selected, our awning fabrics are specially treated to help prevent fading and weathering.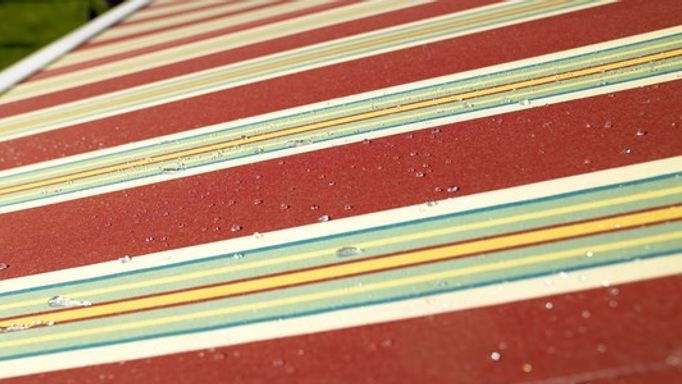 View Awnings
3. Invest in intelligent weather technology
No-one wants to spend their time worrying about the weather, so it pays to invest in weather sensors to do the thinking for you. We offer sun and wind sensors which will automatically open and close your awning in response to different weather conditions.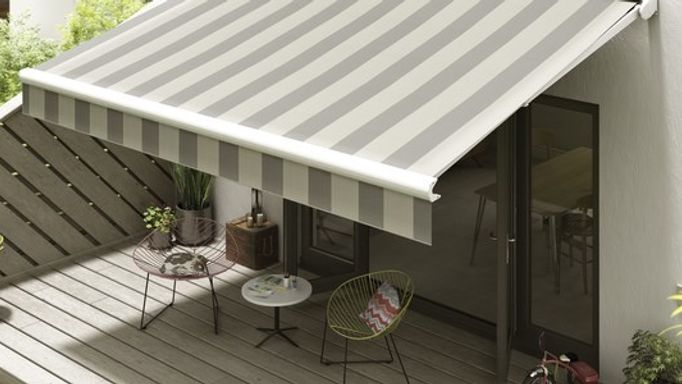 View awnings
4. Think about how you use your outside space
Most of our customers tell us that they want to extend their entertaining space into the garden so they can enjoy al fresco dining at all times of the day. In which case we recommend adding integrated lighting and heating to your awning so you can eat out comfortably as much as possible. For ease and convenience we also recommend a motorised control, so you can operate your awning simply with the touch of a button.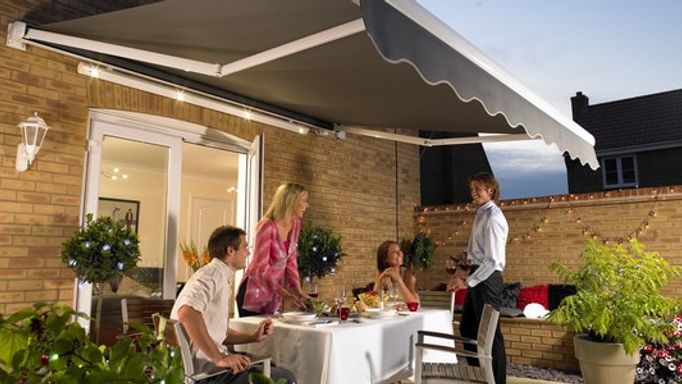 View Awning
5. Choose a design you can live with
Lots of people now see their garden as an extension of their home and choose furniture, planting schemes and hard landscaping that complements the style of their interior decor. Our awnings are available in a range of plain and striped fabrics to suit all styles and tastes. You can even select the shape of your hem. Choose a straight hem for a contemporary tailored look or opt for a scalloped hem for a more traditional street cafe feel.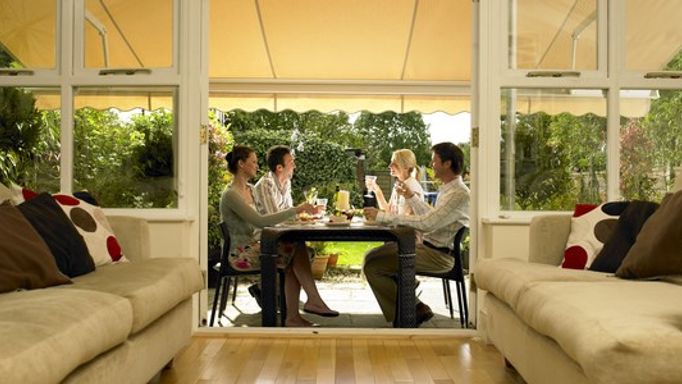 View Awnings
You might also be interested in…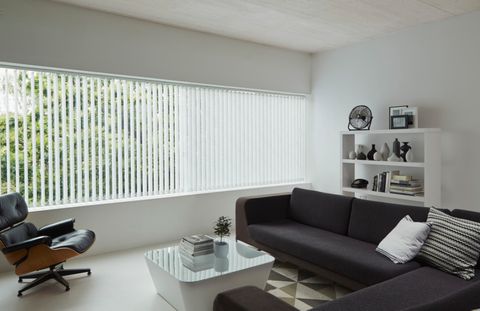 We've made light work of making the light work for you.