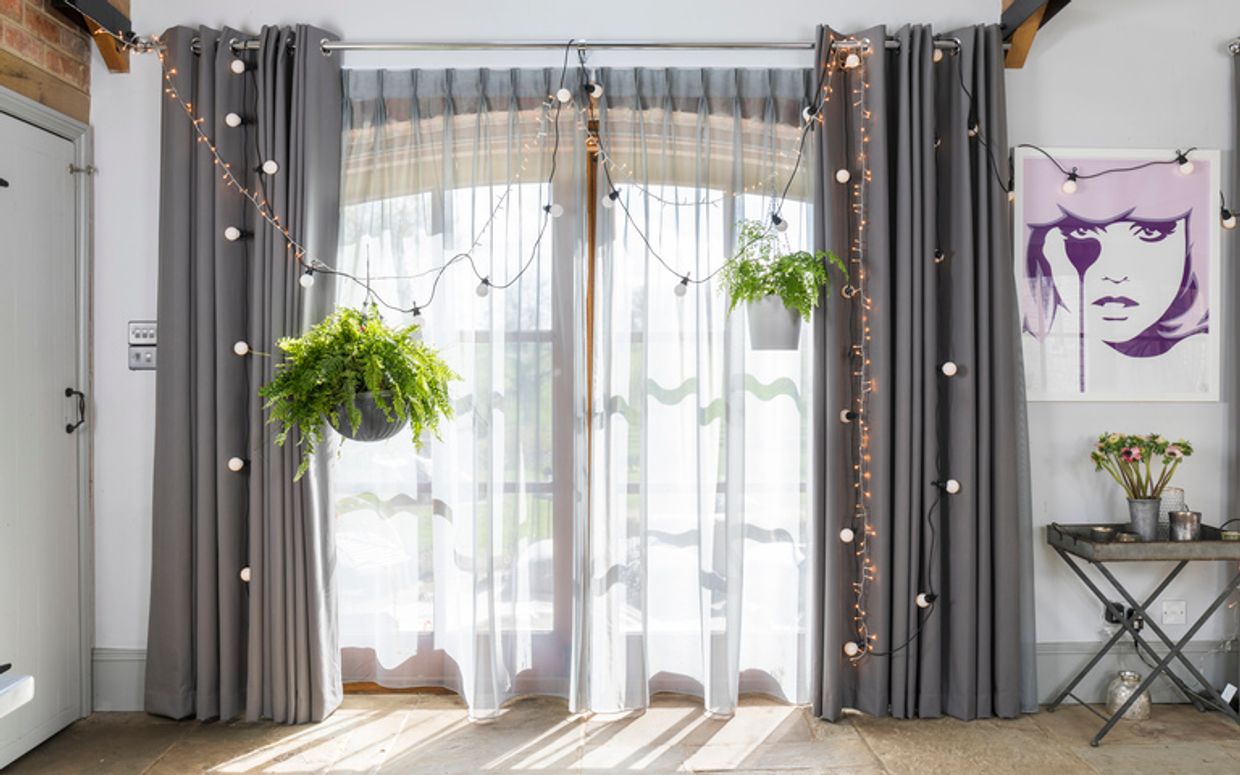 How to style Voile curtains
Voile curtains are still very much on-trend and no wonder.  They are contemporary, elegant and offer lots of style options for your home.  We love the barely-there look of Voile curtains, which come in a range plain and patterned styles.  And they're wonderfully practical too!
Here are some top tips for styling with Voiles and how they can help solve some window problems.
What are Voile curtains?
Voile curtains are a modern take on the traditional net curtains, but they are oh-so different! Voile curtains are light and sheer or semi-sheer, providing privacy without blocking out the light. If you still want to see through your Voile curtain, then opt for sheer rather than semi-sheer, which offers less visibility. While net curtains are knitted, Voile curtains are woven, which means the fabric has a super-smooth finish that's naturally sleek and effortlessly elegant. Our Voile curtains are weighted at the hem, so they drape beautifully whether they're at windows or doors.
Where can Voile curtains be used?
Voile curtains are suitable for windows, French doors, sliding doors and bi-folds. Voiles are ideal for bedrooms, living rooms or kitchen-diners that are overlooked, as you can keep them closed during the day for some much-needed privacy while keeping your room light and bright.
Do Voile curtains keep the sun out?
If you have areas of large glazing, like sliding doors or bi-folds, too much sunlight can be a problem at certain times of the day. Voile curtains help to diffuse the light without plunging your room into darkness. 
Do Voile curtains keep the heat in?
On their own, Voile curtains are not ideal for insulation. We recommend combining them with other products. Not only will other, heavier products provide much-needed insulation during cooler times of the year, but the layered look is a current trend. 
Can I use Voile curtains and fabric curtains together?
Absolutely. Make your Voile curtains a more practical choice by combining them with a pair of beautiful Hillarys curtains. There are so many fabrics to choose from and all curtains have standard linings, or there's the option of a thermal sateen twill lining for that extra warmth. As well as being very practical, the combination of the lined curtain with the Voiles creates a dramatic look at your window or doors.
Voile curtains also sit beautifully with Roman blinds. Roman blinds give a luxurious look to the room, and some light-weight voiles finish off the window by softening the window frame. Again, they're a practical choice, if you choose a blackout blind, you'll have light control well and truly covered.
Imagine your Voile curtains wafting gently in a summer breeze.  Pretty, practical and private – that's Voile curtains.
You might also be interested in…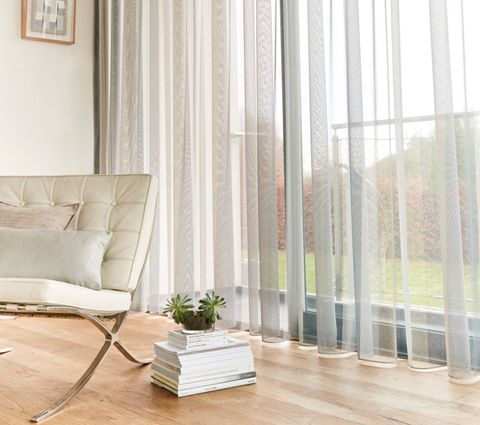 In this article we share our ideas for styling versatile Voile curtains to suit your home décor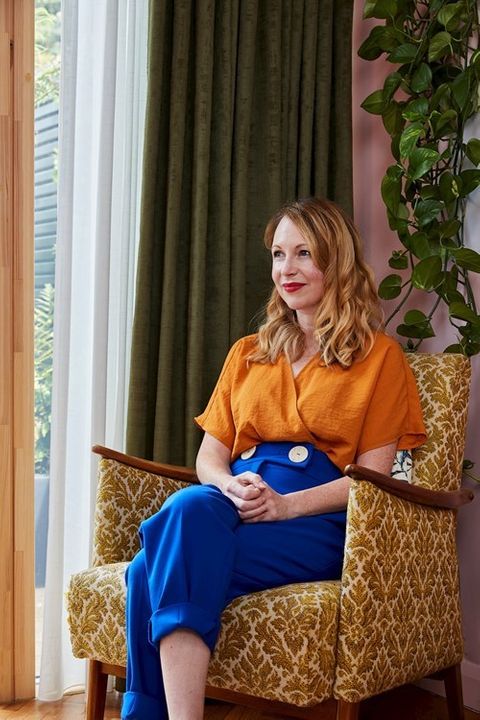 Interior designer Bo brings 70's soul back to her living room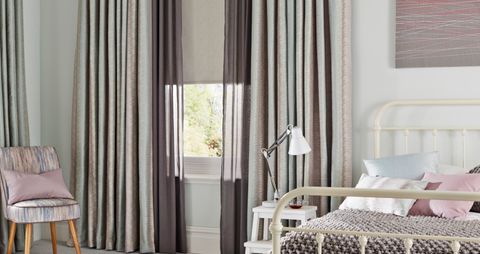 Top tips and clever tricks for dressing your wide windows and doors