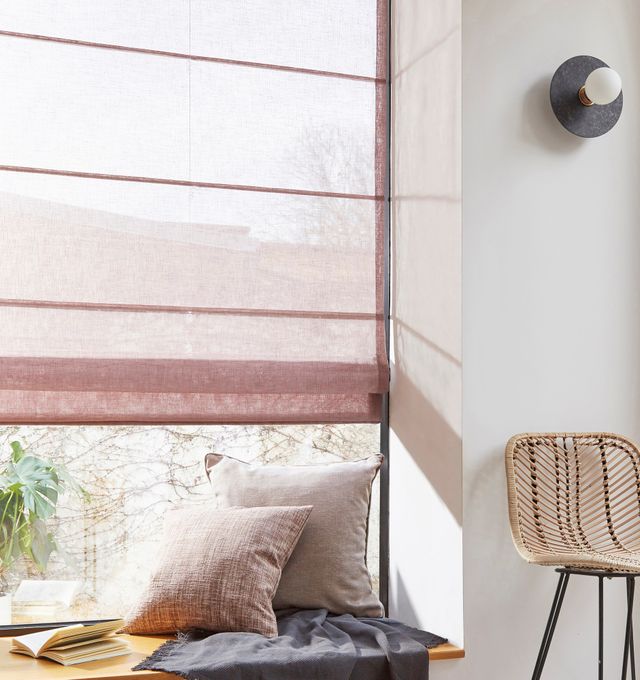 1. What are Voile Roman blinds?
Voile Roman blinds are made from sheer and translucent fabric to gently diffuse natural light, rather than block it out completely. They are measured, manufactured and fitted in exactly the same way as one of our standard Roman blinds.
2. Where can Voile Roman blinds be used?
Voile Roman blinds provide a sleek and sophisticated sheer appearance that really lends itself to wide windows and sliding doors. Our Voile fabrics are extra wide, so most don't require a join.

They're also a stylish and practical choice for bay windows, providing day time privacy without taking away from the beauty of a bay window frame.