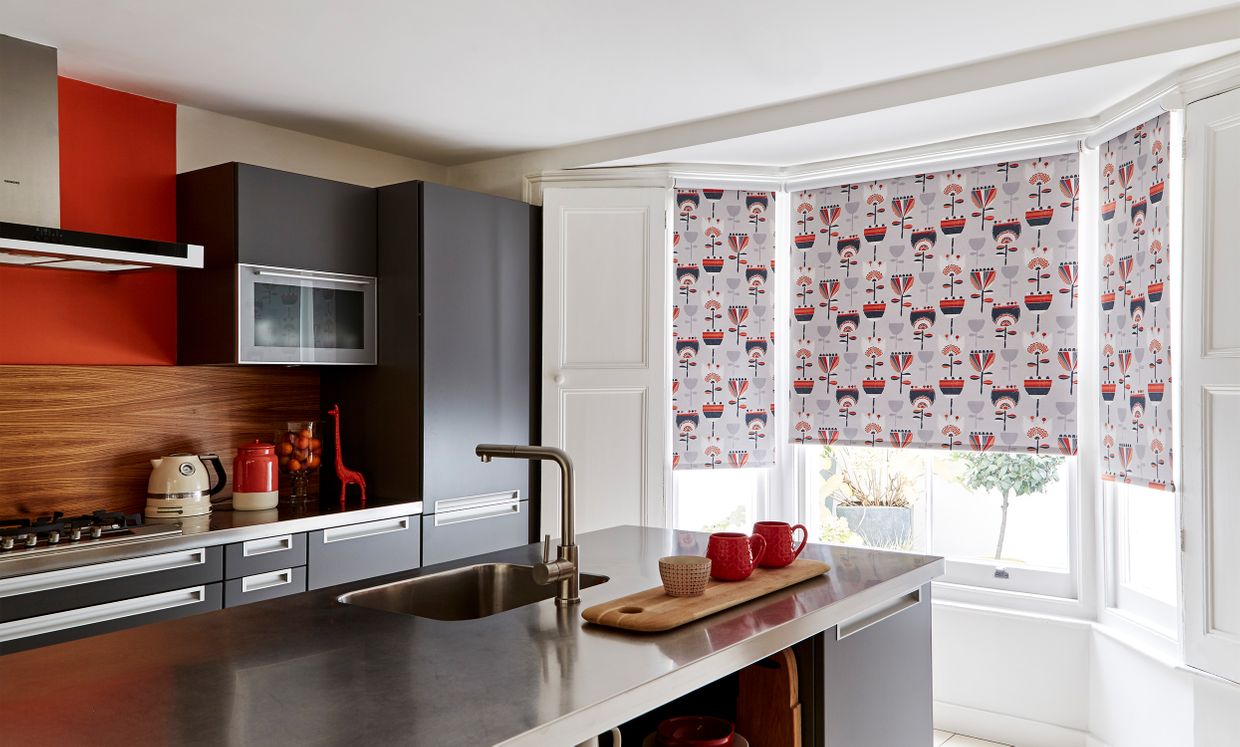 House Beautiful Folk Art collection
Folk Art is a collection of decorative Roller blinds rooted in the techniques of traditional hand crafts. Six stylish prints combine to make up this contemporary interpretation which includes naively drawn florals, herringbone and broken stripe motifs and rough woven plains.
Here, we showcase all the fabrics in the collection for you to choose your favourites.  
Imrie Scarlet
Add a daring splash of colour with this fantastically floral design featuring scarlet, burnished orange and charcoal accents. The simplistic block-print florals create a lovely homely feel and encapsulate the contemporary trend towards Scandinavian design.
Neisha Teal
We love the illustrative style of this subtle floral print, from the intricate leaf detail on the long stems to the beautifully drawn flower petals. This rustic styling is brought right up-to-date with a contemporary teal and grey colourway that will make a glorious addition to any home interior.
Dash Monochrome
There's a distinctly tribal feel to this deconstructed stripe design which features naive mark-making in a tonal grey colourway. This is an ideal look for eclectic interiors which combine contemporary styling with retro chic. If you'd prefer to add a pop of colour to your scheme, choose Dash Teal.
Etch Dove
This is a really fine herringbone print which echoes traditional lithographic print techniques for a subtly sophisticated feel. The vibrant orange accents add a burst of playful colour to this folksy bathroom décor.
Larsen Charcoal
Natural wood tones are the perfect complement to this folksy collection, and this stylish home office has a distinctly Scandi feel with lots of traditional Danish office furniture. And to make sure that this is a practical workspace too, we've chosen these lovely plain textured Roller blinds in a blackout fabric.
You might also be interested in…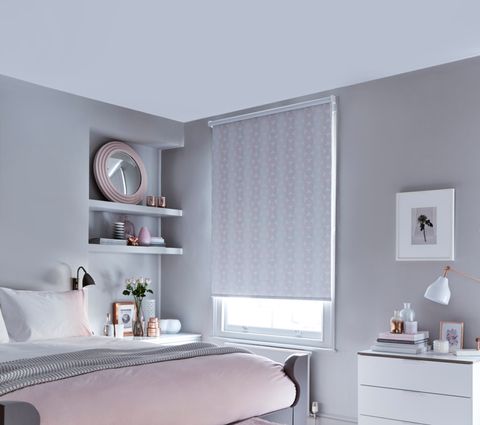 In this article we introduce you to the soft geometric fabrics in the House Beautiful Roller blind range.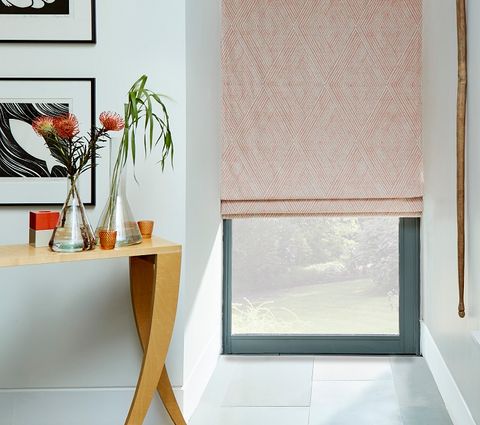 Browse the fabrics from the Zen collection and create a harmonious look that you'll love.