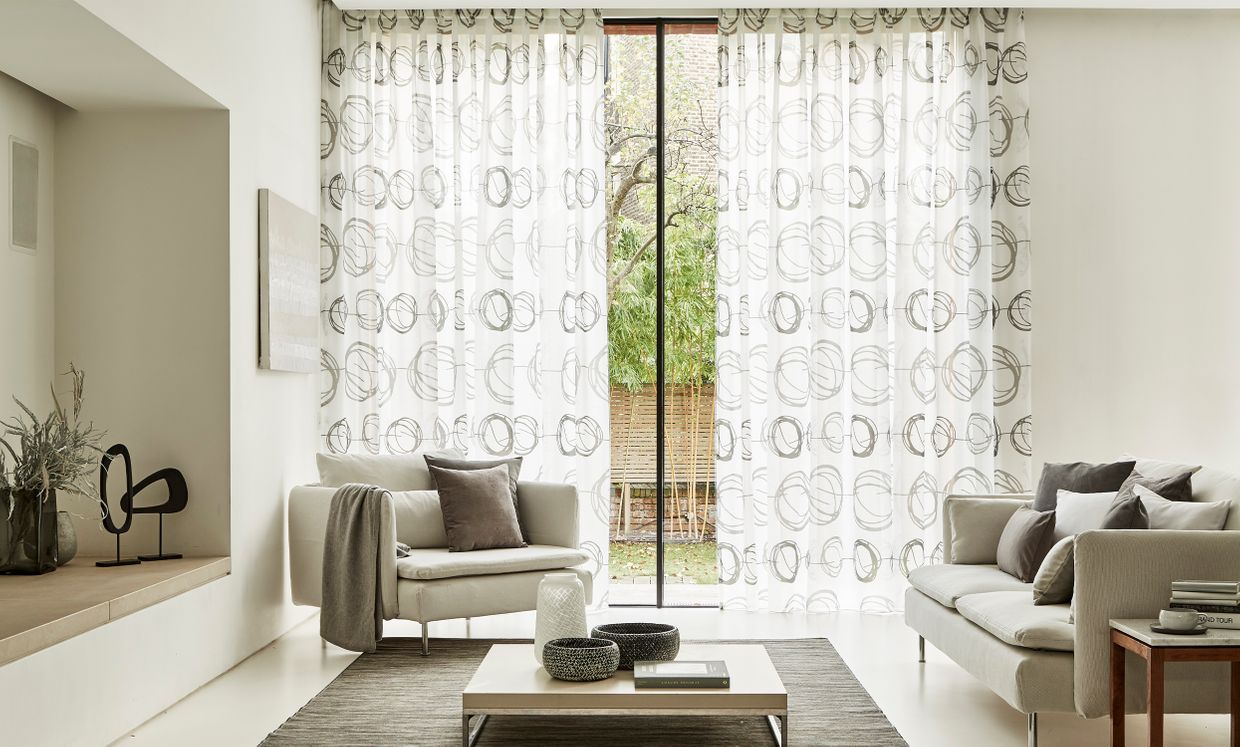 4 Contemporary Alternatives to Net Curtains
🕒 Reading Time: 3 minutes
Are you wondering what to replace your old net curtains with?  Or, are you after a product that does what a net curtain does, but with more style?  You're not the only one! Nets have certainly fallen out of favour in recent years; regarded by many as old-fashioned and frumpy!  But they are still a practical solution for privacy and shading, so what can you choose instead?
Here are five stylish alternatives to net curtains – each offering fashionable solutions to the problem of overlooked windows and light control.
What can I use instead of net curtains?  
Voile curtains
Voile curtains are a modern take on the traditional net, but they have a very different personality.  Gone are the flouncy frills and lacy swags, today's Voile curtains are made from contemporary fabric designs in sheer or semi-sheer weights.  Voile curtains are opaque enough to obscure your room from passers-by or neighbours' windows during the day, but light enough to keep your room bright and airy.  
They are suitable for windows or French doors, sliding doors, or bi-folds.  The barely-there fabric is completely on-trend and very elegant. 
You can opt for Voile curtains on their own – they certainly look good enough - but consider layering them with classic curtains. This will add depth and fullness to the finish, help with night-time privacy and keep your room cosy and warm.
What can I use instead of net curtains for privacy?  
If you want a more streamlined look but still need to maintain privacy, there are three very clever blinds to look at.  Top-Down Bottom-Up blinds, Transition™ blinds, and Day & Night blinds.
Top-Down Bottom-Up blinds
Top-Down Bottom-Up blinds are a good alternative to the net curtain, providing a solution to privacy and light control issues.  These innovative Pleated blinds pull up from the bottom, down from the top, and allow you to position your blind within the middle of the window!  If you've got a bay window, for instance, that catches some awkward bright sun at a certain time of the day, your Top-Down Bottom-Up blind can be positioned anywhere to keep it out of your eyes or away from your screen.  This flexibility of movement is also useful if you are overlooked or if your property faces out onto a busy street.  Position your blind exactly where you want it, whenever you need it.   
What other solutions are there for privacy?
Transition™ blinds
Transition™ Pleated blinds are yet another practical alternative to the net curtain.  A Transition™ blind is, in effect, two blinds in one.  The top fabric pulls down from the top right to the bottom.  You can opt for a variety of different fabrics, including thermally-insulated Thermashade™ or blackout fabrics. This can be a really cosy option for the evenings and chillier times of the year.  
The lower fabric pulls up from the bottom right to the top, and you can choose a completely contrasting fabric here.  There are plenty of lightweight, sheer fabrics to choose from that will provide you with privacy and diffuse bright sunlight.  Ideal for during the day and for warmer times of the year.  And, if you want to open your blind completely, the pleats are so neat the whole blind folds up out of the way. 
An inventive privacy solution for windows
Day & Night blinds
Day & Night blinds are perhaps the most innovative alternative to nets. They feature two parallel layers of translucent and opaque fabric, which glide across each other to create different looks. By making a simple adjustment, it's possible to block out the outside world, as with traditional blinds, or to create a sheer effect that's similar to voiles.  They are very contemporary in style, suiting both modern decor and traditional homes with large windows. 
You might also be interested in...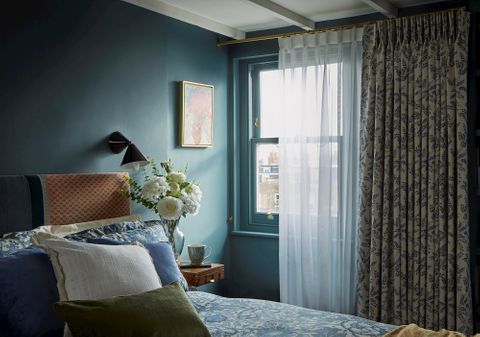 In this article we share our ideas for styling our new Voile curtains collection to suit your home décor