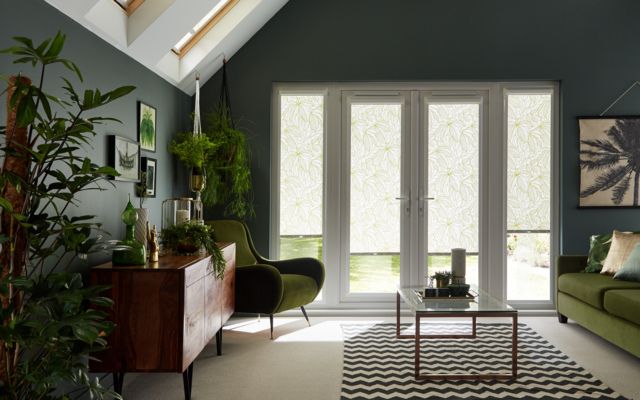 Bring the outdoors in
Helping us take a break from the digital world by injecting nature and greenery into our décor, the Biophilic design trend is set to stay in 2023.
The lush, vibrant blooms of our Greenery Tropical Roller blinds can thrive in any home environment. At these patio doors, we've chosen a Perfect Fit frame which simply clips onto the uPVC windows with the Roller blinds fitting snugly inside for a really sleek and streamlined look.
Explore Perfect Fit blinds