Longer days and shorter nights are here, so we're seeing lots of natural sunlight flood into our interiors. Now more than ever, it's important to pick the right window dressing to suit your needs. With our bright ideas to control the summer sunshine, we've made light work of making the light work for you.
Previously, we explored blackout window dressings, which are ideal for bedrooms. In other areas of the home, you often want to reduce glare, rather than shutting sunbeams out. With that in mind, here are a few of our favourite ways to filter the sun.
Plantation shutters
Plantation shutters are THE must have window treatment, and it's easy to see why. As well as offering timeless good looks, they're extremely versatile. You can throw the shutter panels open, close them completely, or tilt the louvres to let a few rays in while keeping prying eyes out.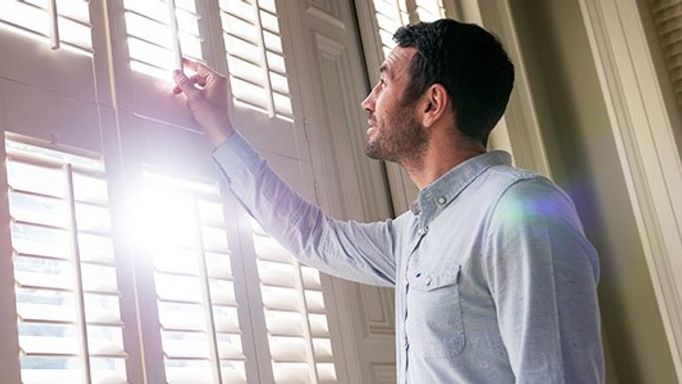 View Shutters
Wood Venetian blinds
If you love the classic elegance of wooden shutters - but are on a tighter budget - Wood Venetian blinds supply a fabulous alternative. Here, we completed a white design with decorative tape, for a striking shutter-style finish.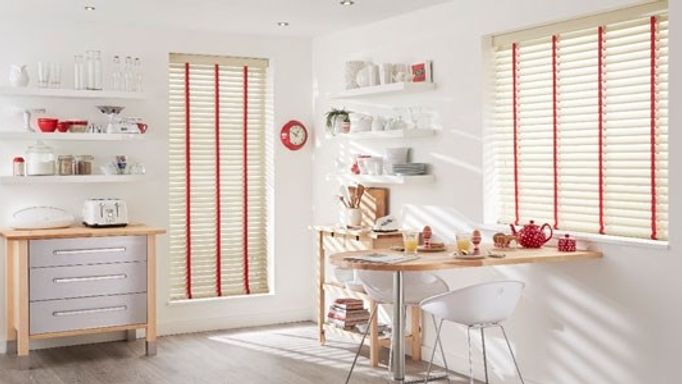 View wooden Venetian blinds
Venetian blinds
Practical Venetian blinds offer a range of controls. As well as raising and lowering the blind as you would expect, you can angle the slats to provide your perfect level of illumination. And with a stunning selection of shades to choose from, you're sure to find just the right one.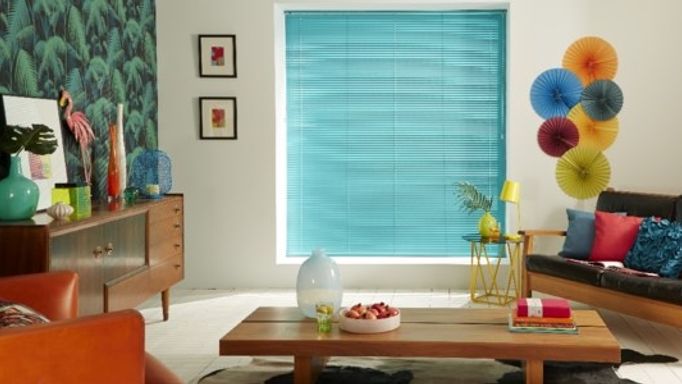 View Venetian blinds
Day and Night Roller blinds
Innovative Day and Night blinds combine some of the best features of Rollers and Venetians. The fabric is made up of translucent and opaque horizontal stripes, which are layered to create a variety of gorgeous effects.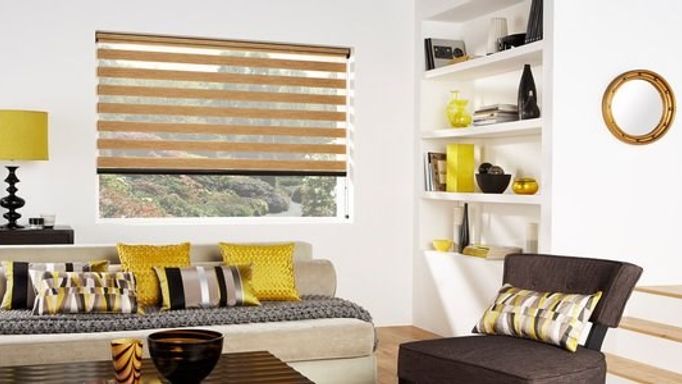 View Enlight Roller blinds
Vertical blinds
Vertical blinds provide fingertip control over your environment. The louvres diffuse bright beams, and allow you to maintain your privacy. They're ideal for spaces that face a busy street, or are overlooked by neighbours.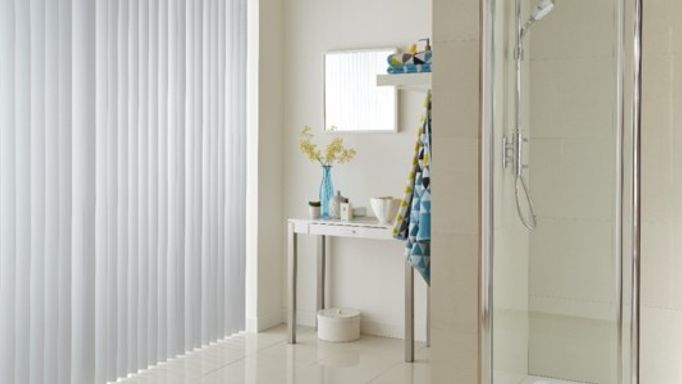 View Vertical blinds
You may also be interested in...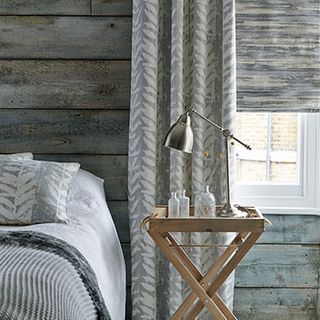 Here, we explore how to enjoy a good night's rest all year round.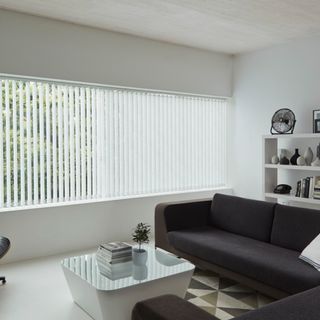 We've made light work of making the light work for you.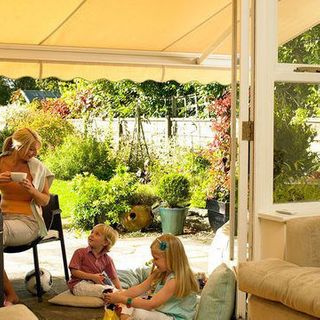 Get expert advice on the things you need to consider when choosing an awning for your outside space.