Interior trends are going global this autumn; from a detailed Moroccan mix to French-shabby-chic you can really have some fun with your home décor. We've a great range of design ideas to help and inspire your interior.
The explorer style is an eclectic look created by combining many different colours, textures and accessories inspired from around the globe. There are no rules when it comes to the explorer theme which makes it fun and easy to incorporate into your home. This interior look is so versatile it will work in any home - here we show you how.
Mix rich deep colours with softer, earthier tones to create a cavern of mystery. Here we have accessorised with typical explorer touches. Maps, animal and Aztec prints and a tea chest have been collected and combined for a fusion of explorer fun.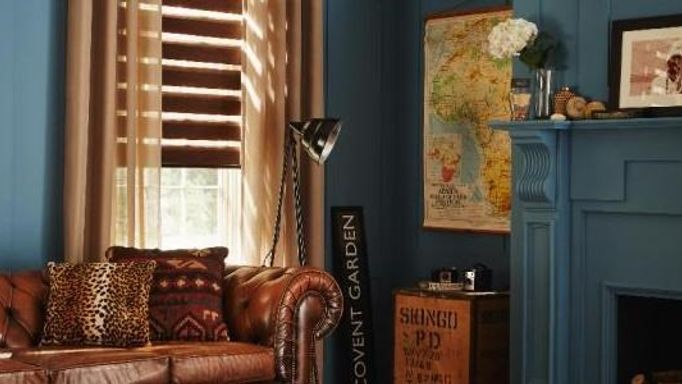 View Roller blind
At the window we've used a Day and Night Enlight blind, a Roller blind that works like a Venetian. This clever fabric combines translucent and opaque horizontal stripes, creating a range of gorgeous lighting effects, while also allowing control over privacy.
Blinds in spice shades add warmth and drama to a room. Here we've used our Crushed Spice Pleated blind to create a bold, rustic look. Accessorise with wooden furniture and a detailed rug to create a relaxed look.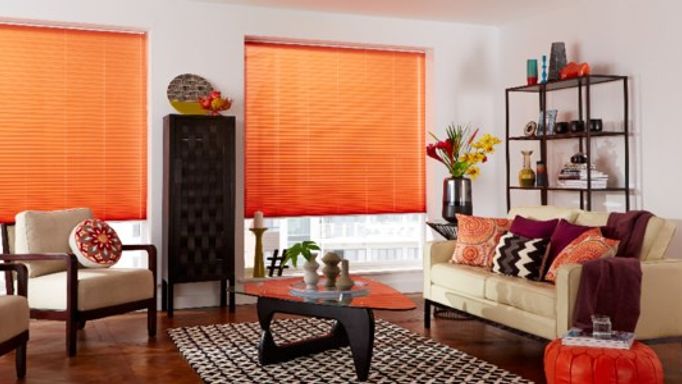 Traditionally wood is a huge part of far-flung interiors. Shutters are a great way to add a natural material and keep your interior looking classic and timeless. Accessorise with souvenirs collected on your travels or fake it with ornaments from the high street if you haven't taken an exotic holiday.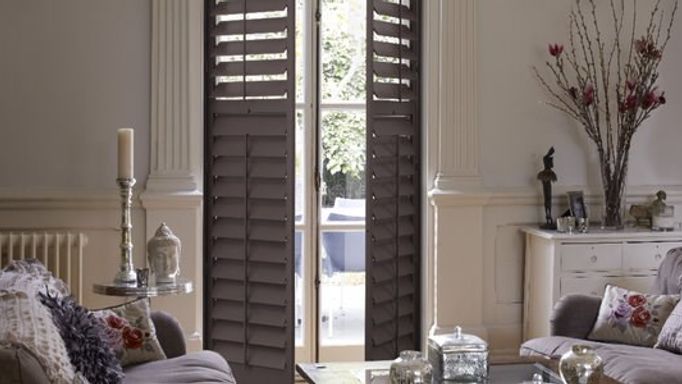 View Shutters
If a Middle Eastern look isn't your thing, why not try something closer to home? The Scandi style has a soft and muted colour palette making it timeless and classic. Create a laidback and sumptuous look with curtains – here we've chosen a grey and white fabric with a leaf print to create a soft luxurious feel. A variety of antique inspired trinkets will complete this look.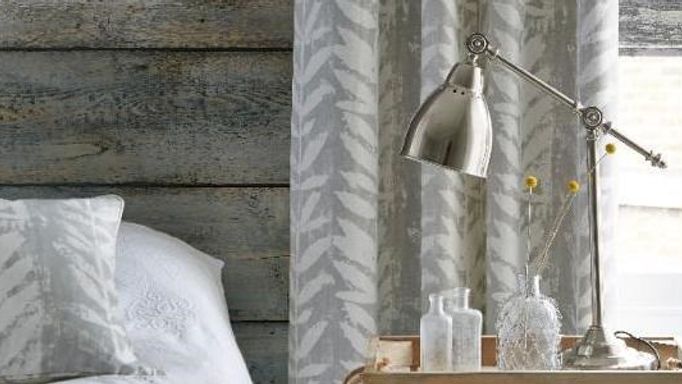 View Curtain
You may also be interested in...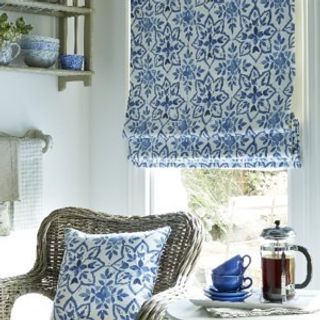 Intricate archways, vibrant colours and rich tones make Moroccan interiors warm and inviting.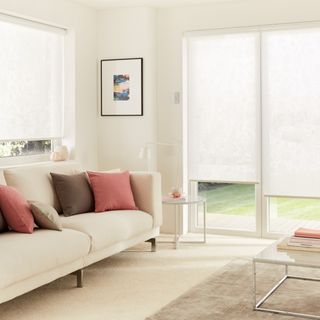 In this article we tackle the challenges of this every day colour.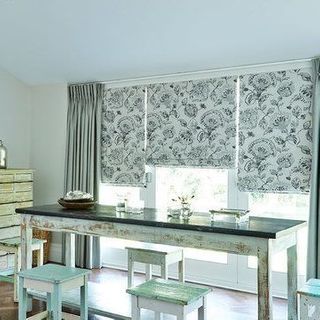 Embracing European and African influences, this eclectic look is all about lounging.