Read our top tips for enhancing your interior lighting and take a look at our recommendations for blinds and curtains that will keep you cosy. In the second of our features on Bright Ideas for dismal days, we show you how to fill your home with warmth and light, even when it is cold and dark outside.
Twinkle twinkle
Fairy lights can be used in creative ways all around the house to add a little extra light just where you need it. In this natural scheme, we've used soft amber fairy lights on the contemporary Christmas tree and around the fireplace. A pretty floral Roman blind from our Jewel range keeps the room feeling snug.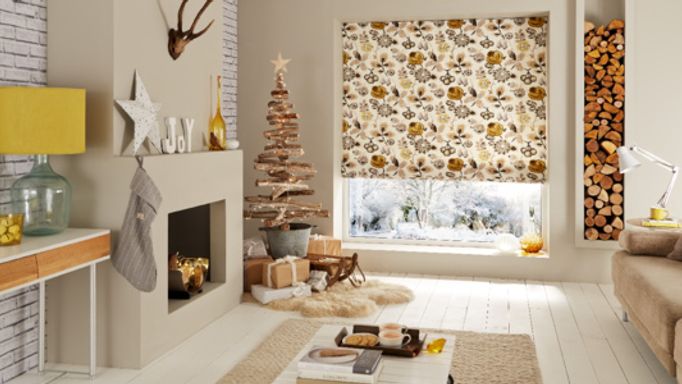 View Roman blinds
Charity shops and collectables fairs are great places to find treasures like this warm yellow glass tea light holder and brass log basket. They don't just look great - they also reflect the golden light from the fairy lights beautifully.

Standing room only
it's the time of year when your main lighting might need a boost. A statuesque standard lamp looks great in this festive, monochrome scheme and our crisp white wooden shutters add a sleek and stylish finish.  During the day, keep the shutters open to let the light flood in. Close them during the evening for a cosier feel.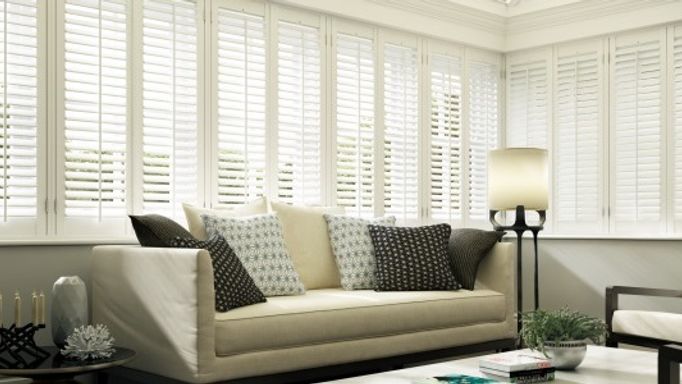 View shutters
Casual and convivial
An informal kitchen/diner is the perfect place to hang-out when the weather is dull and dreary. These Moreno Rust Pleated blinds give this room a warm and welcoming glow. Choose oversized pendant lamps for a fun and stylish way to light up mealtimes.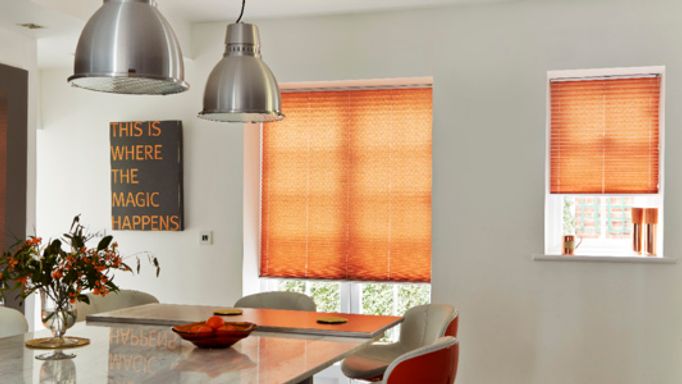 View Pleated blinds
Another Angle
An angle-poise reading lamp is a must when all you want to do is curl up on the sofa with a good book. Invest in some comfy cushions and a woollen throw and you'll be all set until bedtime. Our Vertical blinds are a perfect choice for large windows and patio doors like these.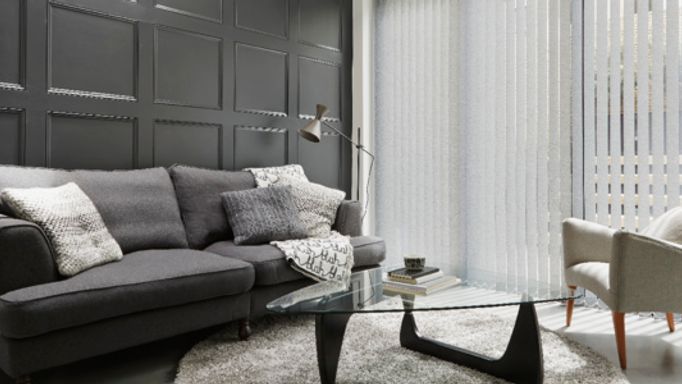 View Vertical blinds
Magical memories
A roaring log fire, the flickering light of a candle and the twinkling lights on the Christmas tree are all you need to create a magical ambience around Christmas time. For maximum warmth, team a Bardot Deep Purple Roman blind with a pair of luxurious Stylish Lavender curtains, then just sit back and enjoy the moment.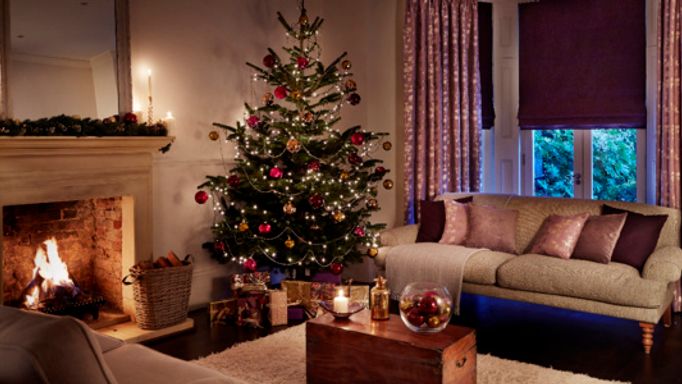 View curtains
You might also be interested in…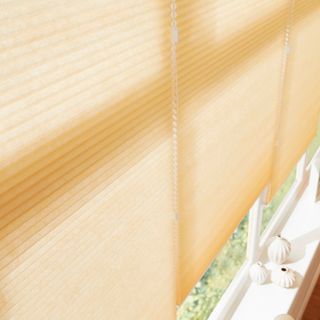 Our guide to choosing blinds, curtains and shutters that help stop draughts and prevent heat loss.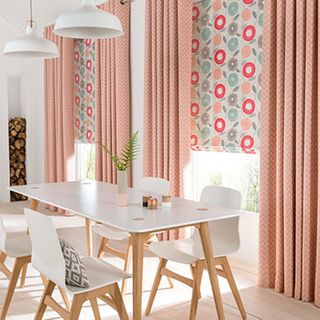 Here's our rundown of the top treatments to supply a snug feel in your interior.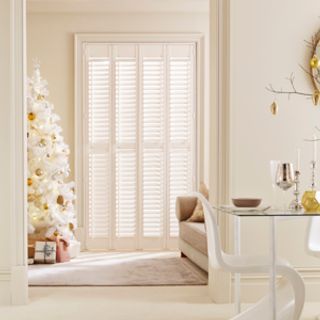 Read our top tips for keeping warm this winter with energy efficient blinds, curtains and shutters.