Pink & Purple Designs from our House Beautiful collection
Late last year, we launched an edited collection of Roman blinds and curtains in collaboration with one of the biggest and best home interest magazines in the UK. Since then, we've had some fantastic feedback from our customers.
Our House Beautiful range is made up of 21 fabulous fabrics across three chic colour palettes. These shades are broken down into vivid blues and greens, contemporary neutrals and soft pinks and purples.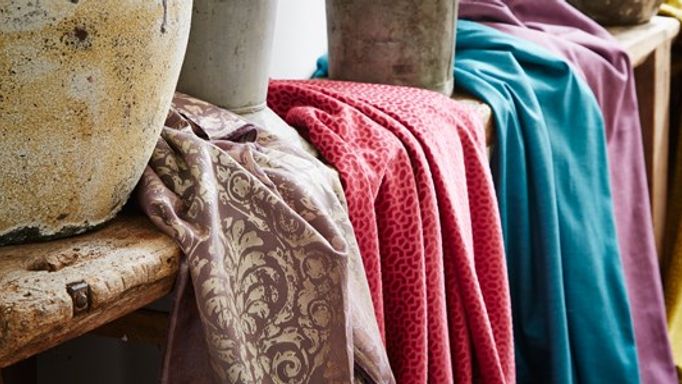 The final category is proving particularly popular right now, as there's no escaping chic pink tones. These warm hues are fab for bringing a sense of romance to your scheme, even after Valentine's Day has been and gone.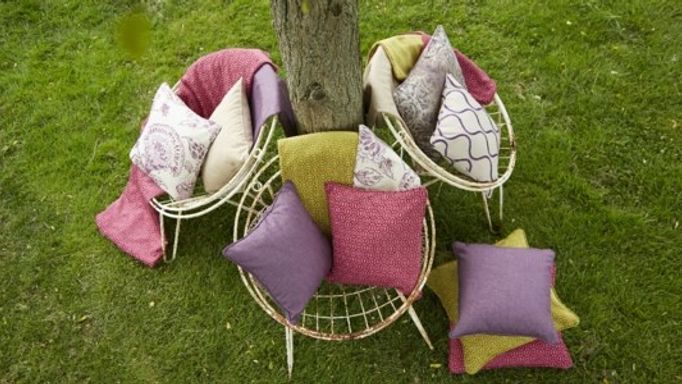 View Cushions and Accessories
In our master bedroom, a glamorous and inviting impression was the order of the day, so we picked out sumptuous full-length curtains for show-stopping style. Our elegant Baroque design features a fashionable ombre pattern.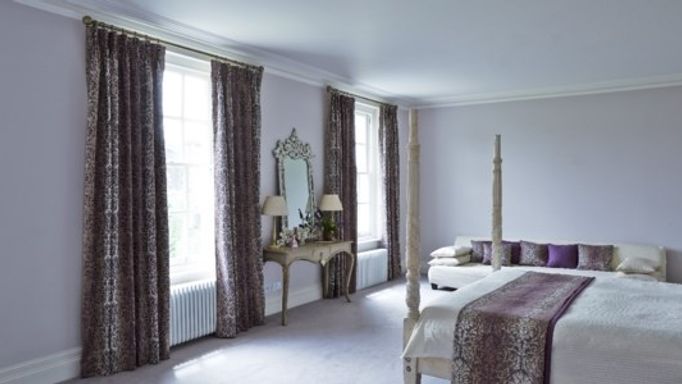 View Curtains
Or for a lovely layered effect, you could team your new curtains with luxurious Roman blinds. Our House Beautiful motifs have been cleverly designed to blend together for a distinct and eye-catching finish.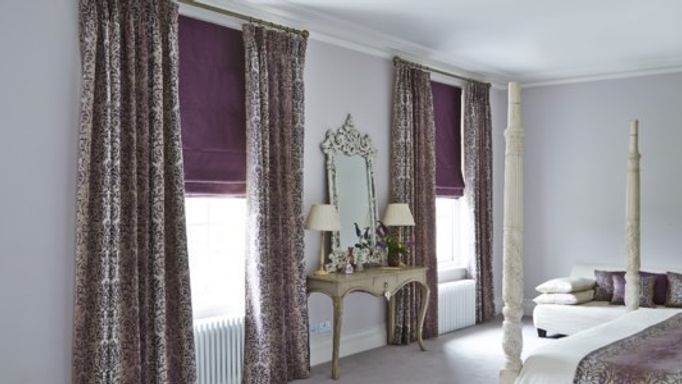 View Roman blinds
Over in our spare bedroom, we really went to town as we'd kept the rest of our décor light and airy. This Portia print makes a stunning statement. It was inspired by traditional wood block crafts and decorative architecture.

While in our living room, we decided to accentuate the lovely large window. Bays are a wonderful feature, so if you're blessed with one, it's important to make the most of it. These Celeste Grape patterned curtains frame our view perfectly.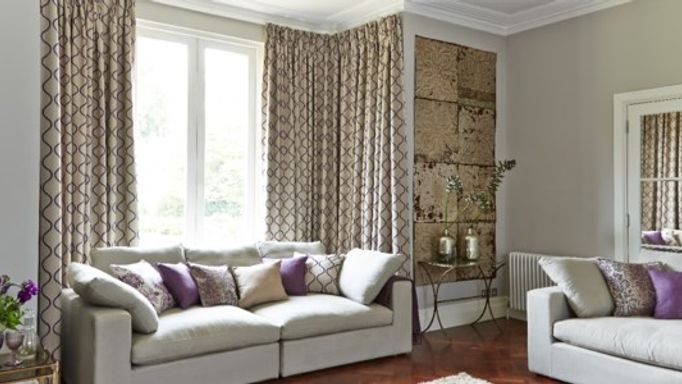 View Curtains
Being a small room, our study had a much smaller window, but we still wanted to show it off to its full potential. The tactile texture and subtle geometric detailing of our Lattice Raspberry Roman blind fitted the bill beautifully.

You might also be interested in…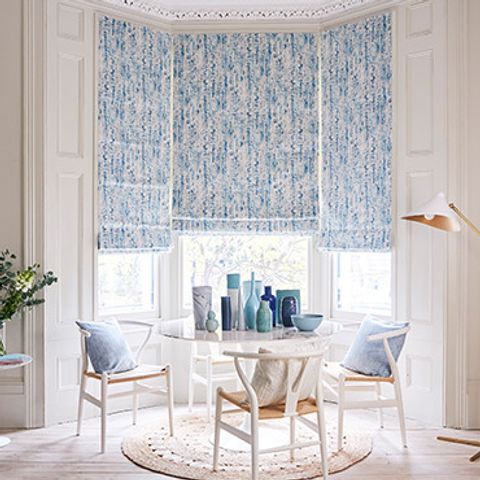 Style your interior with curtains and Roman blinds from the new House Beautiful Essence collection.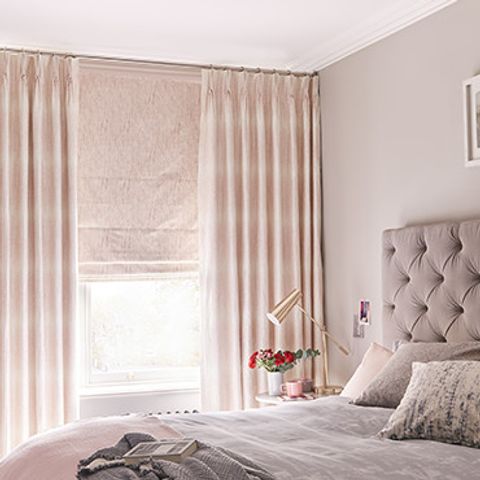 Browse fabrics from the House Beautiful Essence collection. Create a serene interior with curtains and Roman blinds in a range of pure shades and fade-out prints.