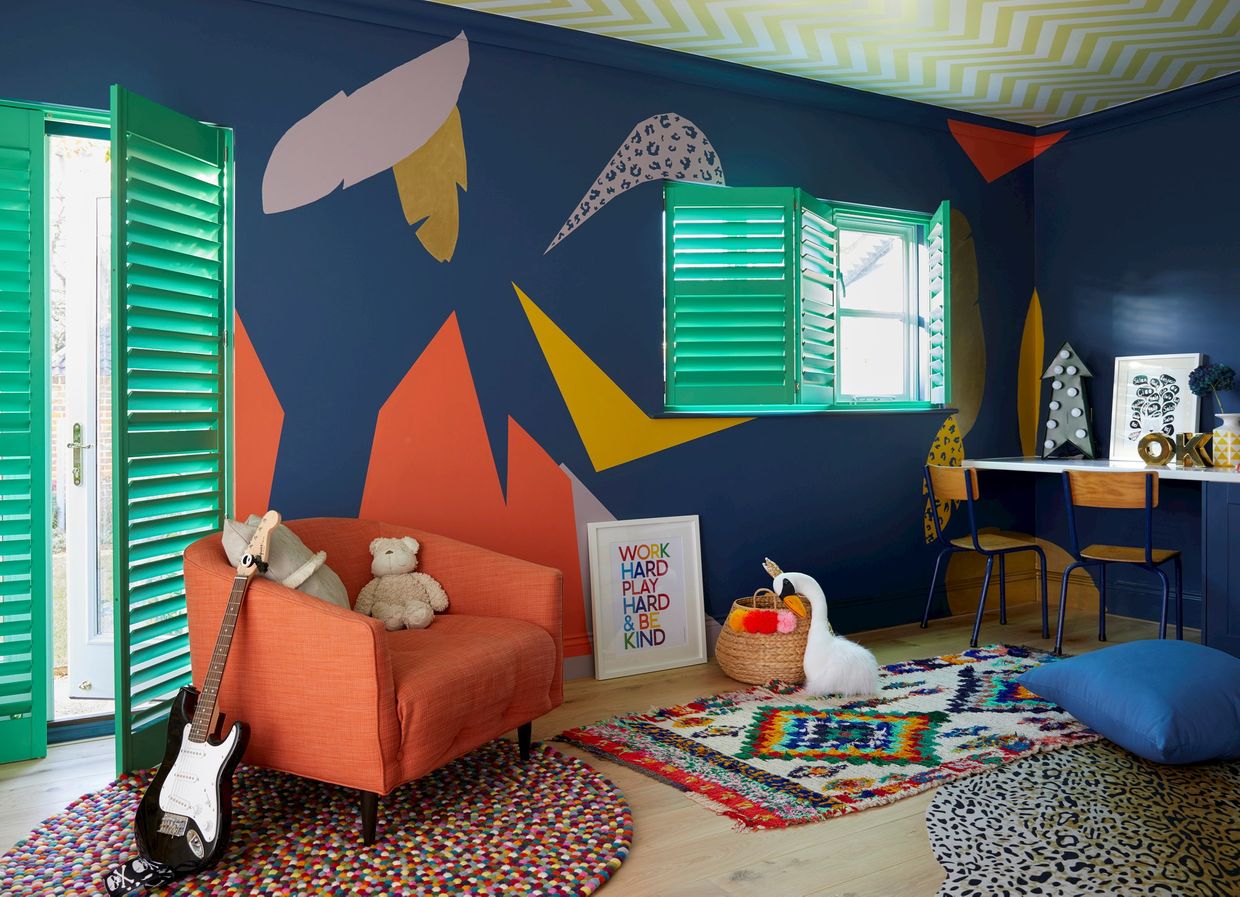 Life in colour
Life is in full colour for interiors writer, Will Taylor
As a freelance interiors writer, stylist and blogger, Will Taylor is a self confessed 'gentleman hooked on hue'. Will has been blogging about colour, design, fashion and travel since 2009 and his love of the transformative power of colour has brightened the homes and lives of his 100,000 readers and 2.5 million Pinterest followers across the world. His BrightBazaar blog is the go-to site for colour inspiration in the home.
Will was delighted to join our quest to hunt out homes across the UK with the most creative use of colour. We catch up with him to find out more about his 'make-you-smile style'.
How did you get started in blogging?
When I first started blogging seven years ago, I never could have dreamed that five years later I would publish a book worldwide, and then a second book two years later! About six months into it, I discovered that there were lots of other fantastic and inspiring bloggers with like-minded interests and that's when I decided I wanted to take my blog more seriously: posting more regularly with better photographs. I'm excited to be able to share my passion for colour, and hopefully inspire people across the country to love hue just as much as I do.
Why do you love colour so much?
Colour has always been the lifeblood of, well, my life. It's what makes me feel excited, happy, sad, elated – you name it. Colour is the foil to the memories that make up my life.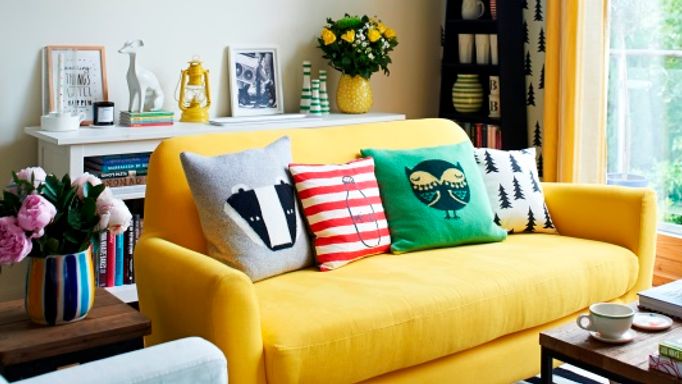 How would you describe make-you-smile-style?
Make-You-Smile Style is the idea that there is something colourful to celebrate and enjoy in the everyday. It's eclectic. Colourful. Welcoming. Comfortable. Whimsical.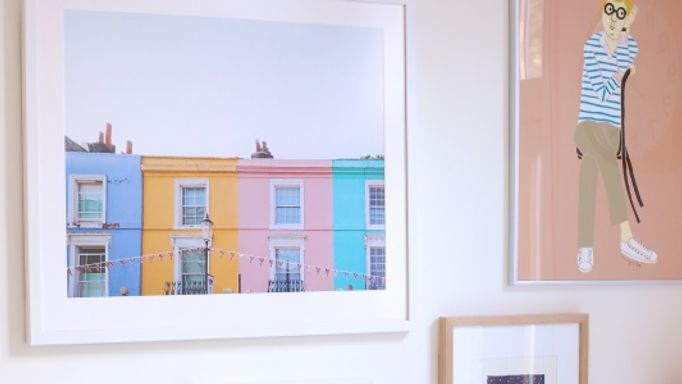 You have been described as 'one of the most influential' pinners on Pinterest – how important do you think Pinterest is in the world of design, especially interiors, and why do you think your pins are so popular?
I think Pinterest has made great design really accessible. You can click over to Pinterest and find inspiration and trend directions from all corners of the world at anytime. It has made it easy to seek out unique design ideas that weren't readily available before. I think people like my pins because they are both aspirational and practical. As well as dreamy rooms, there are lots of How-Tos and DIYs that people can try out themselves wherever they live.
Who and what inspires you? 
I get a lot of inspiration from both travel and architecture. The colours and buildings I see on my travels definitely influence my design and styling work. The work of Mexican architect, Luis Barragan has long been an inspiration for me. His brave use of bold colour and strong, striking lines feeds into the graphic look of my own work. 

Can you tell us about any projects you're currently working on? 
I recently finished my second design book, Bright Bazaar's Dream Décor. In the book I show the reader that no matter where they live they can discover their dream style and understand how to make it work in their space. It's full of aspirational but accessible ideas and easy to translate design takeaways. It equips the reader with all the knowledge and understanding of the fundamental elements of decorating rooms in an engaging and original way. I think the book feels very personal and evocative thanks to the rich and inspiring travel imagery that helps demonstrate design ideas.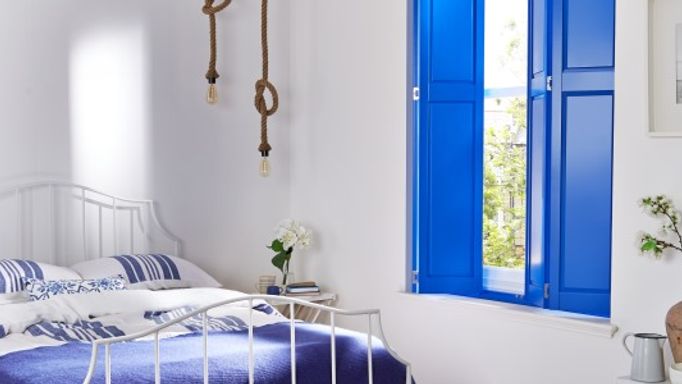 What's your favourite space to style? Why?
I love to decorate bedrooms because they are a sanctuary for everyone. I love the idea of creating a bedroom space that feels restful and restorative, while also invigorating and rejuvenating. Lighting and soft linens help to create a relaxing space for night, while shutters, natural light and mirrors help to add vibrancy for morning.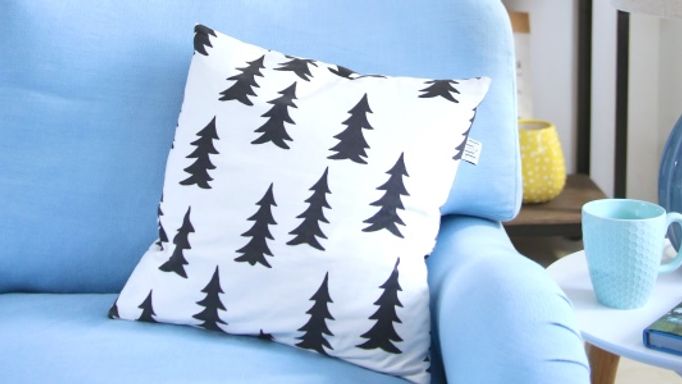 What, in your opinion, is the biggest design faux pas to avoid? 
Layering the same shade of one colour into a room across multiple items – mix up the shades and tones within that colour family to keep a look feeling fresh, casually layered and organic.
You've recently moved to New York? How do you think the Brits and New Yorkers differ in their approach to colour and style?
In British décor there's a more pronounced Scandinavian influence – clean lines, pale woods and pops of accent colour. In America there's a bigger emphasis placed on synergy, bold patterns and stronger hues.
Are there any other countries whose style you particularly like?
I love the colours in Spanish and Mexican design. I also love the Swedish and Japanese sensibilities for understated style and simplicity, along with a smart use of form and function in their designs.
If you're starting to introduce colour into your home but a little nervous about where to start, what are your golden rules?
The easiest and safest way to introduce colour into a scheme is to layer bolder hues in gently. You don't need to rush to paint a feature wall straight off. Rather, invest in a few bright accessories - cushions, throws, or a statement rug for example, items that won't dominate the space but will break up the neutral base. Once you've worked these into the basis of your scheme, you can then start to think about bolder statements. You might consider painting your skirting boards in a bright eggshell, and you could even extend this colour around the doorframe to add visual height to the room. This way you're adding both colour and personality to your space, without having to jump straight from an all white scheme into colour block walls.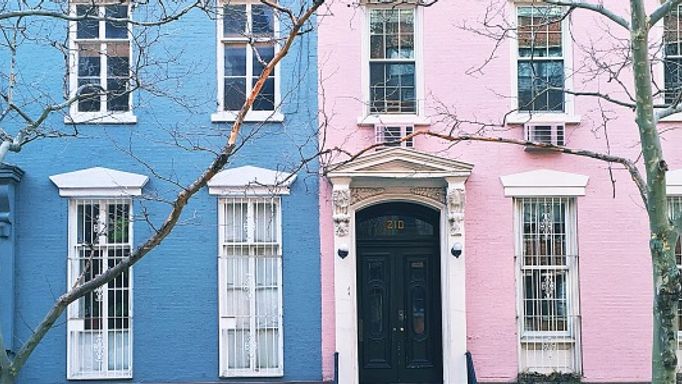 Is there one must-have colour this year?
In the last few years pale blue-green hues have been seen as the new neutral, and while a somewhat purer pale blue will still be popular in 2016, it will be joined by a blush pink. A melding of these two hues creates soft and gentle palettes.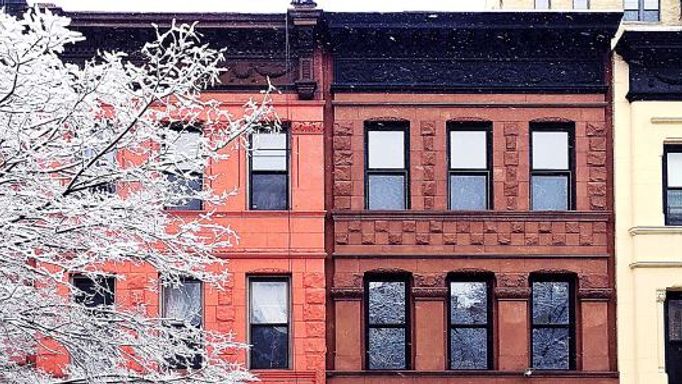 Is there one colour we should avoid this year? 
Yes. Violet.

What's your home like? 
My home in New York is a pre-war, walk up Brownstone apartment. There are high ceilings with exposed brick walls and an open fireplace. I'm still decorating the space but I'm looking to complement the existing features with a classic palette of grey and navy.

You might also be interested in…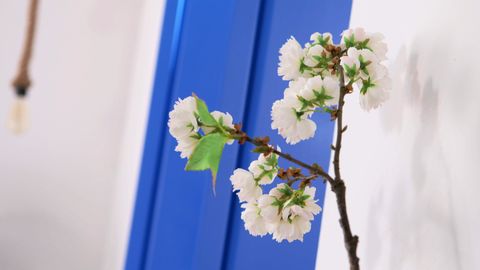 In this article guest stylist Will Taylor showcases his Greek Dream themed bedroom.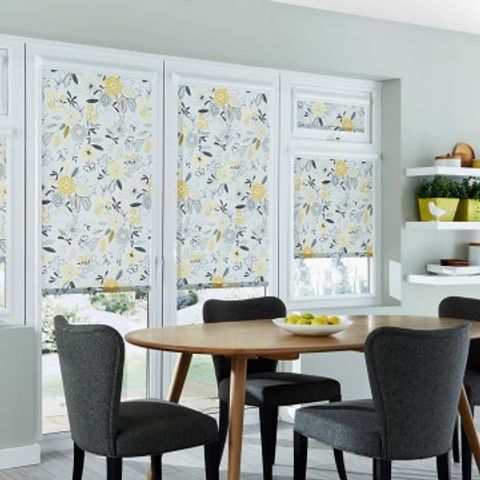 The ultimate guide to window blinds. Explore a range of styles and find the one that best meets your needs. Book an appointment to view samples at home.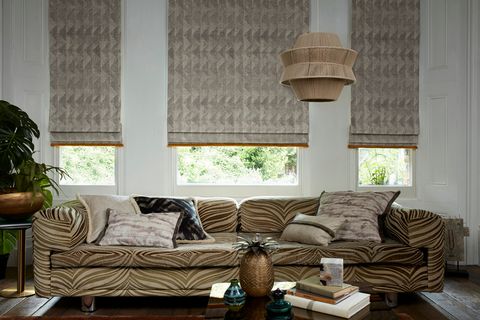 Take a look at the gorgeous velvet and chenille fabrics in our collection and find the perfect look for your home